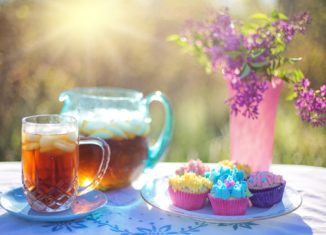 When the heat of the summer descends upon you, all you want is a nice, cool drink to quench your thirst. If your go-to in the past has been sodas or sports drinks, it is time to switch things up – go ahead and try some delicious iced teas!
Since they are made from scratch and largely use natural ingredients, these teas are far healthier than processed drinks. At the same time, they are more refreshing as well. So, if you are ready to broaden your horizons, these are the iced tea beverages you should be checking out.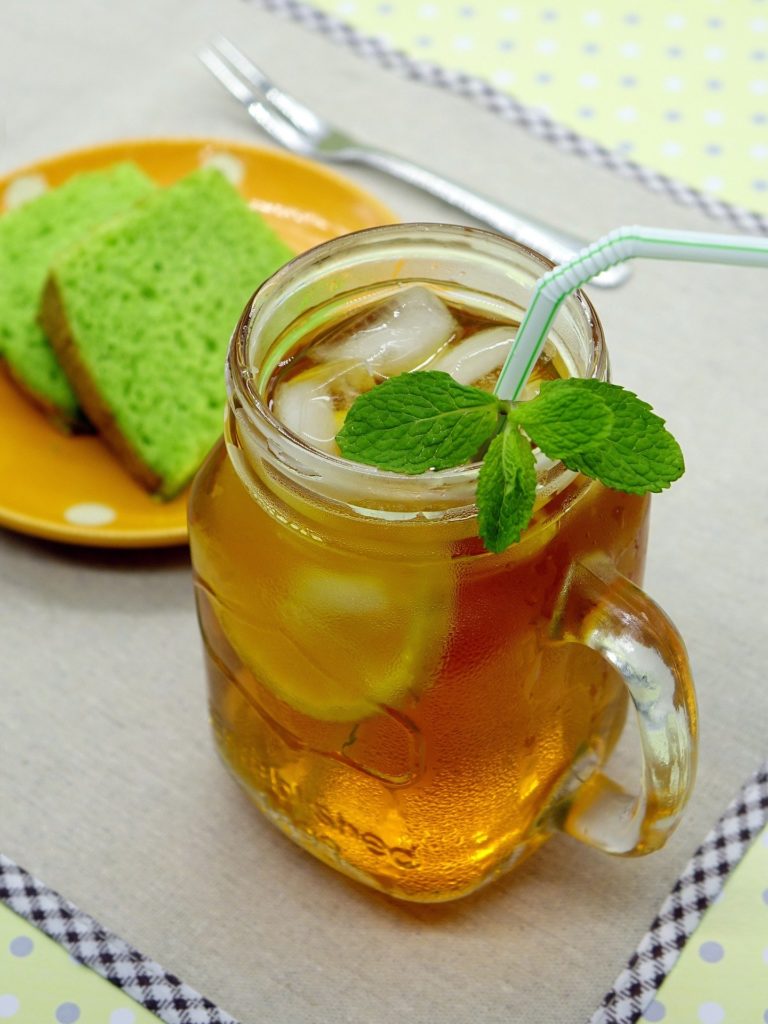 Sparkling Pomegranate Iced Tea
Are you looking for something to replace your sugar-laden soda? Well, this is the drink for you. It uses sparkling water to cut down on sugar and calories! All you need for this drink is:
2 white tea bags
2 cups of water
¼ cup of pomegranate juice
Honey to taste
Ice
Sparkling water
The first thing you will need to do is brew the tea. Heat two cups of water and add the tea bags, allowing it to steep for a minute. Keep in mind that white tea is very delicate. As such, you should never use boiling water. Make sure the water is around 180°F to prevent the tea from becoming too bitter.
Once the tea has been brewed, allow it to cool. Take two glasses and divide the pomegranate juice between them. Add honey for desired sweetness and stir well. Add ice and then the tea until the glass is half filled. Top up the glasses with sparkling water.
Iced Mint Green Tea
If you think green tea isn't the most refreshing summer treat, think again! When drunk warm, it can be a bit of an acquired taste. However, when paired with ice, mint, and a bit of simple syrup, this grassy tea is transformed. It is important to select high quality leaves or tea bags for this drink, however. This will prevent the drink from becoming bitter.
For this drink you will need:
2 cups of water
1 tbsp. of green tea leaves or 2 teabags
Simple syrup
2 – 3 sprigs of mint leaves
2 cups of ice
Here, you will use the cold brew method. This allows the tea to get a stronger and more complex flavor. Add the leaves or the teabags to a glass container with a lid. Pour in the water and cover the container. Place it in the refrigerator for at least 8 hours.
Strain the tea and add simple syrup to taste. Add sprigs of mint leaves to two glasses and crush them until they exude juice. Add ice to the glasses. Pour the tea until the glasses are full and stir.
Coconut Lime Iced Tea
Want a more tropical twist to your tea? Then this is it! The combined flavors of coconut water and lime will make you feel like you are relaxing on a beach. While this doesn't use the cold brew method, it is still best to allow the tea bags to steep in the coconut water for several hours. This produces a far better taste. You will need the following:
2 black tea bags
1 cup of boiled water
1 can of coconut water
½ lime, thinly sliced
Honey to taste
Allow the teabags to steep in the boiled water until the water has cooled down. In a glass container that can be covered, add the lime slices and the tea, along with the teabags. Pour in the coconut water. Cover and refrigerate for about four hours. Serve and add honey to taste.
You can substitute canned coconut water for fresh coconut water. If the fresh coconut water is sweeter, then you can omit the honey. 
A Note
If you have a preferred tea type – black, white, green, oolong, or herbal tea – you don't have to stick with the teas mentioned in this recipe. Instead, swap out your favorite type. Just make sure that the flavor profile of your tea matches the rest of the ingredients. Also, traditionally, lighter teas like white and green tea need to be steeped for shorter periods than more fermented options like black and oolong. 
These are the top iced teas that you can brew once the summer hits. They are refreshing, delicious, and largely guilt-free as well. With these new ways to enjoy your tea, you can guarantee that you will stay well-hydrated during the hotter months.