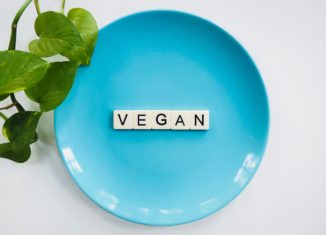 College should be a time of self-awareness, hard work, curiosity, and knowledge. Sometimes, however, it turns out to be a time of destructive habits, unhealthy diet, inadequate sleep, and too much coffee. Nevertheless, you can choose to live a healthy life in college. Obviously, there are days when you will crave a Big Mac for dinner and fail to work out the next day, and that is just fine, as long as you do not overdo it.
There are also days when you won't have the strength or time to complete yet another assignment. It is when an academic paper writing service comes to the rescue. You can choose to do my assignment for me by DoMyEssay team and receive the best grade without any effort.
Fortunately, college can also be a time to adopt healthy eating habits that you will carry with you for the rest of your life. As a college student, you need to be healthy both in mind and in the body to be more productive and successful in your studies, in addition to feeling much better physically. If you want to take on college life as a champion, check out the easy vegan recipes for college students discussed in this article. You will also find research papers to help on this topic in various health and wellness websites.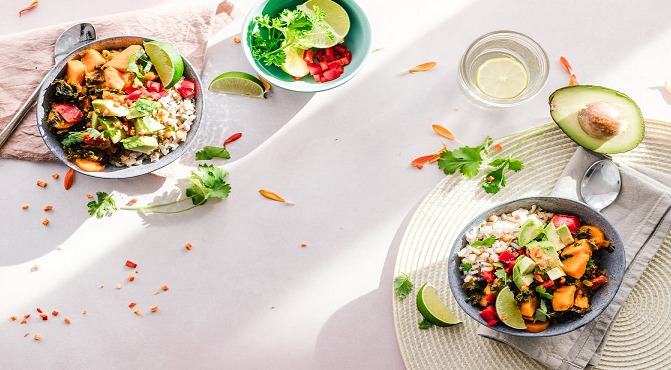 Going Vegan in College is Possible
The chances are that you do not have the time or energy to prepare creative vegan meals in your college dorm or apartment. Before you start splurging on frozen meals, takeout, and cereal, you need to understand one important thing. Eating a vegan diet in college does not require much. You simply need a few simple ingredients, some vegan recipes, and a microwave.
Some of the easy vegan recipes for college students you should consider include:
Granola with Cinnamon-Banana Oatmeal
As you are probably aware, oatmeal is a healthy, enjoyable, and simple way to start your day, especially if you have a ton of work to complete. You can prepare this undemanding breakfast meal ahead of time and microwave it later.
You simply need to microwave one cup of non-dairy milk or water to half a cup of quick oats on high in approximately 2-minute increments until the oats absorb most of the milk/water. Afterward, mash a small ripe banana or half a banana into the mixture and add your favorite granola and cinnamon.
This is a fast and easy-to-prepare vegan meal. With a few spices, veggies, and tofu, you can prepare this delicious and satisfying breakfast to recharge your body and mind for class. To create a perfect tofu scramble, make sure you drain off any excess water using a paper towel or a Tofubud tofu press. You can play around with the recipe by adding nutritional yeast and spinach.
Super-Charged Sweet Potato
Preparing this energy-boosting snack is as easy as pressing a button. Use a fork to poke a few holes in a sweet potato, place it in a bowl, and microwave it for about 4 minutes on high. Afterwards, use a knife to split it in half, add some frozen mixed veggies into the opening, and then microwave again for approximately one minute. For a southwestern twist, add some salsa and black beans and chow down.
Pour one cup of veggie broth or water and half a cup of rice into a bowl and microwave for about 15 minutes while uncovered. Add some frozen stir-fry veggies and microwave for an additional minute, and then top it off with a tiny amount of sesame oil, soy sauce, and orange juice. For some added crunch, you can add some peanuts.
This vegan meal is not as difficult to prepare as it might sound. In addition, you can eat it unrolled or rolled. To prepare, use the instructions on the back of the quinoa pouch to reheat it if it is pre-cooked, wash an eggplant, remove its stem, and microwave for about 10 minutes on high.
Afterward, microwave half a cup of mixed veggies and a similar amount of tomato sauce for two minutes while cutting the eggplant into thin, long slices. Fill a small part of the eggplant with the mixture of veggies, sauce, and quinoa, and roll it to hold the mixture within it. You can use toothpicks to hold it together and refrigerate it for later consumption. Following a vegan diet in college can seem like an impossible undertaking; however, with the right mentality and motivation, anyone can do it and enjoy it in the process. With some space in your mini-fridge and a little knowledge, you can adopt and maintain a healthy diet while living in a tiny apartment or dorm.