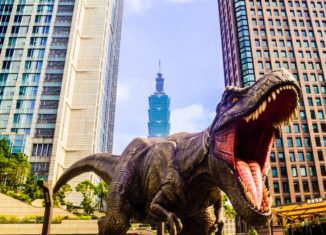 Dinosaur is the most interesting and prehistoric animals that are a favorite among children and adults alike. In the current era, when we think about the dinosaur, it isn't about the fossil for anyone. Many of literature and films like Jurassic Park are about dinosaurs have evolved the image and create or produced it in a lifelike activity way. To introduce dinosaur lifetime, now the dinosaur-themed park, attractions and have been set in many cities and many people go there for enjoyment and fun.
You will definitely get surprised when you may see the dinosaur in these dinosaur-themed restaurants and parks. You also get along with it the delicious food, some people do need an ambiance when they are dining at a dinosaur restaurant. For both adults and kids, a dinosaur-themed restaurant will be the best and amazing experience.
With lots of intriguing creators and terrifying activities in the dinosaur restaurant, your visit will be more memorable. So, let's see some interesting and amazing dinosaur-themed restaurant.

T-Rex Café:– This is the restaurant that anyone wants to go to when the theme of dinosaurs is given to them. While creating a restaurant, the curators of this restaurant have paid minutes of details. This place has a 15-foot T-Rax and also with it, Pterosaurs and mammoths figure also available here. There are also stimulated meteor shadow that is also amazing. There is also an interactive paleo zone, it is a nice knowledgeable place, where kids can learn through dig up fossils and bones and know more about them. In this dinosaur restaurant, people can buy toys and merchandise in a retail store which is also available there.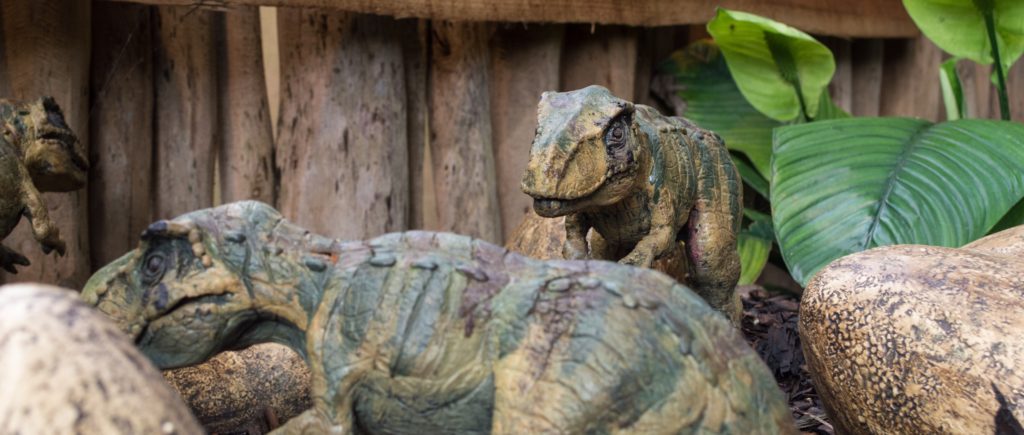 The food provided to the people by this dinosaur restaurant is shaped like prehistoric animals which are also an amazing creation and most favorite food among them are Guac-asaurus Burger, Meteor Bites, Paleo Pizza, and chocolate extinction. There is also alcohol available for adults who are over 2 years and also they have wittily named it watering Hole. Along with other famed restaurants it is situated in the Disney Springs area. It gives pre-booking facilities and it is also advised by the restaurant if you want to go there and fun, you have to pre-booking a seat before 180 days of your arrival.

Ancient Times restaurant and Bar, Yamato city:– This famous dinosaur restaurant is situated in a well-known part of Japan in Tokyo and it was a total hit soon it was opened. When you take entry in it, the entrance shaped is like a T-Rax dinosaur's jaw. And in the whole restaurant, you will see 20dinosaur including Ankylosaurus, Stegosaurus, and T- Rex. The presentation of the Animatronic dinosaur model makes it more exciting.
The staff of this restaurant has been made a dress like Paleontologists dinosaur. For customers, there are two dinosaur fixtures with saddles on which they can sit on it for fun. This restaurant provides good food and platters to their customers that called herbivorous and carnivorous. People attracted to this place because of the dinosaur decorations. From 11 AM to 12 AM this restaurant opens daily. If you want to know about them, you can visit their website.
In this restaurant due to the availability of a bit of a rush, you have to be done a restaurant to book a table, they are written in only Japanese that can create a little bit of a problem for you. So, in case anyone wants to go there, they should need to consult someone who can read and understand Japanese. But visit this place is quite worthy.

Jurassic Perk Café:– It is a dinosaur-themed soft play café which is situated in Ruislip High Street. The best quality of this café is it provides a pleasant environment where kids and their parents can enjoy together while immersed in the sights and sounds of the prehistoric era they can feel. With green palm trees, its interior is decorated and it is very colorful, you will friendly looking dinosaur. The rustling of the leaves you can here, roaring of dinosaur and the distant pitter-patter of rain sound. In this restaurant attached a dance floor fitted with disco lights. To throw parties this café also provides impressive packages.
If you want to enjoy in prehistoric period with the dinosaur, you don't need to search for a time machine to more back millions of years ago. You just have to visit one of the above-mentioned dinosaur restaurants and enjoy quality time with your family and friends and achieve a dining experience.