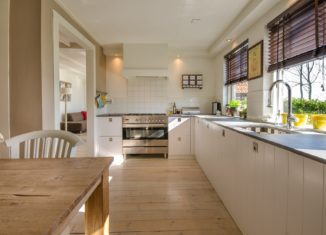 You can't have a complete kitchen setup without modern appliances. Farmhouse kitchen designs are beautiful, and there are many things you can include when giving it a complete make-over. The beautiful thing about the farmhouse kitchen is you can give it any theme you want, whether it's a modern, western, rustic, French, cottage design, or others. You can choose an array of colors to bring life to the place, decorations, and appliances. Besides, your kitchen is one of the most comfortable places to be inside your home. It is where families share a meal and where the most delicious recipes come out from.
You will need kitchen appliances to make your work easy and help in your cooking. To help you decide, we have compiled a list of some of the must-have appliances your farmhouse kitchen should have.
Built-in Refrigerator
For many years, refrigerators have always had their place in the kitchen. This appliance started simple, but today you have refrigerators in different designs and sizes. If you are getting one in your kitchen, it would be best to go for the inbuilt refrigerator. It would blend in with your kitchen decor and brings more focus to your beautiful kitchen cabinets. One of the best parts about buying refrigerators is you can't run out of options to choose from. There are so many brands in the market today, especially when you have popular brands like Samsung that come up with new innovations. You can choose to get either the 2-door or 3-door inbuilt refrigerators, and even the smart refrigerators that come with WiFi connectivity.
2. Cooktop 
The cooktop is another appliance you should add to your farmhouse kitchen setup. This is because it takes up less space than the standalone cooker. They also give your kitchen that traditional look to complement your farmhouse style. You have an option to choose between a gas or electric cooktop. Most people prefer gas because it is more economical and won't add to your energy consumption.
3. Double Wall Oven
Most farmhouse kitchens come as a large spacious kitchen. Your kitchen will benefit from a smart double-wall oven installation. This will be great, if you will be hosting guests in your home and need to do large cooking. The unique feature about this type of oven is that its ovens have different compartments which provide enough room to do your roasts and casseroles. It is perfect for large families, and with a provision for large cooking which you will likely be doing occasionally. Besides the double-wall oven complement your kitchen, they are sleek and attractive. It also brings more focus to your cabinetry like the inbuilt refrigerator.
4. Microwave Oven
You can hardly go by without a microwave oven in your kitchen today. This appliance usually small is very useful and you can always keep it on your kitchen island. Even though they don't usually match the old-fashioned rustic design of the farmhouse kitchen, its relatively small size makes it less conspicuous in your kitchen. However, it doesn't change the fact that you will be needing your microwave most of the time.
5. Dishwasher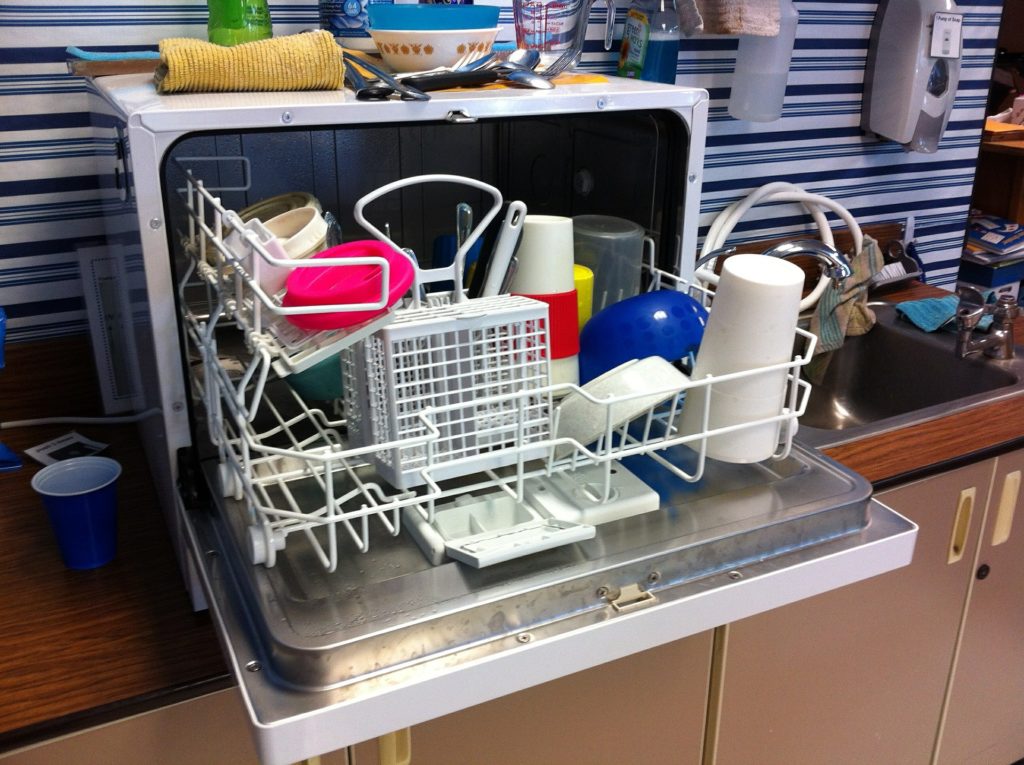 Of course, this appliance makes washing dishes easier. You can have it in your farmhouse kitchen especially if you live with a large family. Alternatively, if you really want to complete that farmhouse look, having a farmhouse kitchen would definitely be the finishing touch. They are more spacious than common sinks and they're also very durable. If you want to know more about farmhouse sinks, this source can help you out. Or if you have the budget, having both a dishwasher and a farmhouse sink is a good move, too.