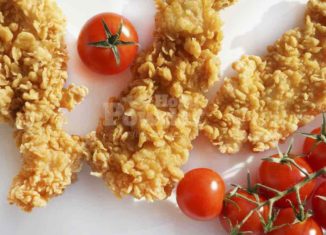 Are you thinking of opening a restaurant that specializes in crispy, battered chicken dishes? Great! We've got a few tips for you!Kopiuj HTML Kopiuj tekst
Fried chicken breading – a key to success
The dishes you are planning on serving must be more than ordinary on the market. The taste and presentation of a meal are the tickets to higher sales for your restaurant! Working with a quality fried chicken coating/breading producer will positively increase the chances for your restaurant to succeed. Remember that the dishes have to be tasty and also look amazing! The breading on fried chicken should be crispy and golden-brown!
Make sure your dishes stay consistent; it is crucial to keep the same great qualities of your dishes, like flavor, taste, and aroma. Don't forget about food technology, either. The fried chicken coating that you decide to go with must adhere to the meat, and the sole process of coating the chicken shouldn't be too complicated for any kitchen staff to prepare some awesome chicken strips or wings on a fly.
Second – restaurant equipment and furnishings
The choices for restaurant equipment are based on the structure of the menu. You know what you're going to be serving, might as well get the equipment. If you decide to flip that order and buy equipment before the menu, you might find yourself in trouble having spent money on the expensive product you don't need.
It is important to optimize the amount of equipment (a possibility to use a given tool multiple ways) and choose the machine with user-friendliness and consistency of quality in mind. Every type of restaurant needs special tools in the kitchen, just as restaurants with crispy-fried chicken need specific technological solutions to be able to prepare their dishes the right way.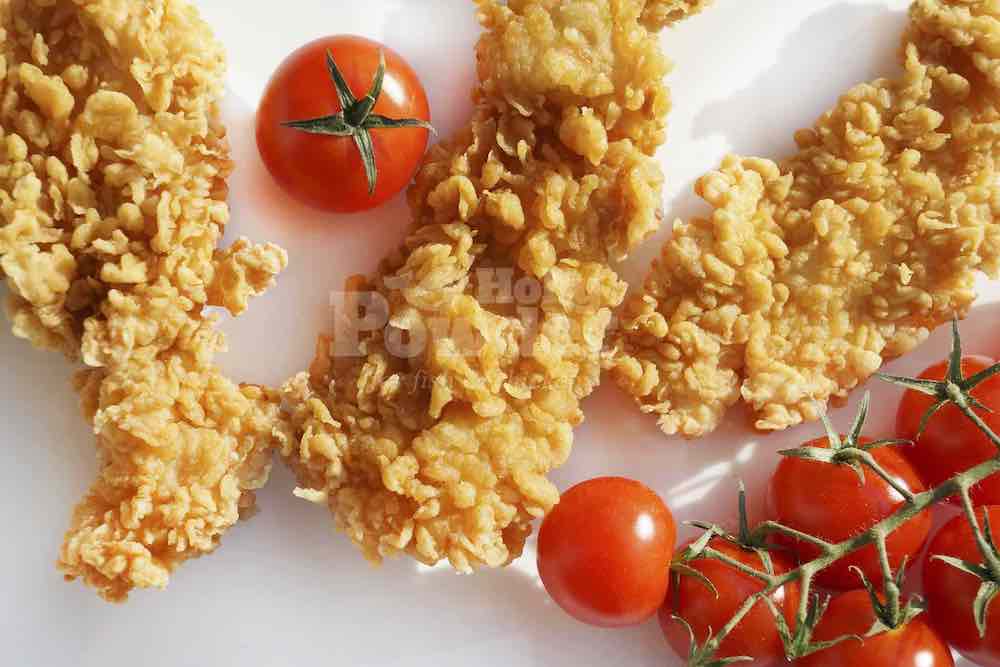 A kitchen where the fried chicken breading mix is to be used must have a designated table for that purpose. Apart from the table, there has to be a pressure or a regular fryer, and a food display warmer.
If burgers and tortilla wraps are what you wish to serve, then you will need a grill for tortilla wraps. You will also need a grill hub for grilling or toasting bread, bacon, and mushrooms. Another important thing would be a table with a cooler built-in for storing vegetables, cheeses, and sauces.
Third – the décor of the restaurant
The décor of a restaurant nowadays means more than just the arrangement of tables and chairs. The interior design symbolizes the level and the character of a restaurant. Everything should be planned out from décor elements, through lighting and music. Customers will soon take notice if the menu of a restaurant doesn't fit the quality of the service and the way the restaurant looks. For a restaurant to become appreciated and popular, there needs to be some planning done, as well as a couple of rules that need to be followed. Customers will definitely visit your business more often not only because of the delicious and crunchy deep-fried chicken in excellent breading but also because of the restaurant's original atmosphere!
What do you feel like eating today?
Fried chicken breading that we use on our strips or tenders is especially crunchy, and the chicken is juicy on the inside. The sauces are made in house, and the vegetables come from a local supplier. These are very important facts for your customers to know. In fast-food type restaurants, the speed of service is key. However, the days when the quality wasn't as important are long gone. Make sure that your customers are well taken care of. Begin the interaction with a greeting, help them choose a dish, and thank them for choosing your dishes.
Restaurants serving fried chicken dishes don't have competition on the market! Take advantage of all the opportunities by correctly planning the grand opening of your restaurant. Remember never to stop fighting for customers. Marketing and advertising are essential elements in running a restaurant. Stay in touch with your customers and build relationships with them! Best of luck!