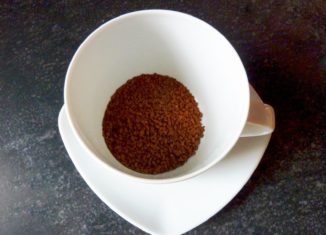 Instant coffee has its own select group of fans. It takes an acquired taste to enjoy the many brands' distinctive flavor offerings as is. But there are unique ways to dress a cup of instant Joe to satisfy even the savviest coffee connoisseur. Take this link to learn how to make a fabulous cup of instant.
There may not be a fresh-brewed aroma flowing throughout the kitchen like coffee beans can produce or that rich, fresh taste that these provide, but if you want merely one cup in the middle of the afternoon, you don't need to make an entire pot to satisfy that craving.
The convenience, budget-friendliness, and ease of the method have increased the popularity given today's hectic pace. No one has the time to wait for brewing in the morning, nor can everyone afford to stop by the local café. Once you figure out how to make the best cup of instant, you won't go back to brewing.
Instant Coffee Isn't Just A Beverage
Nearly everyone loves their coffee, and more people choose instant coffee brands over coffee beans to save both time and money. If you look online or search groups dedicated to the product, you'll find unique and unusual ways to dress your cup of Joe to make it one of the best.
You might not be aware that the powder has a multitude of uses aside from merely enjoying it in a hot mug. You should feel free to experiment with it as you would with any baking or cooking ingredient in your cupboard. With its signature flavor, it adds a certain spice to any dish. Some things you can do include:
Create A Dry Rub / Marinade: Espresso powders often have a place in various dry rubs or marinades for meats, particularly for steaks or other red meats. Many people who enjoy cooking use brewed instants and different sorts of spices like pepper, cumin, chilies to create a rub.
The blend is unique, with some cooks keeping the ingredient as a secret addition that they don't share with other people, kind of like an old family recipe. It might be distinct, but most people can't quite determine what is giving the meat that flavor.
Chocolate And Coffee Go Hand-In-Hand: Coffee and chocolate compliment each other nicely. Adding the powder after it dissolves in water to a chocolate dessert recipe will ensure that the baked good is rich and full of flavor.
What's incredible is that if you inadvertently use a bit too much coffee, the dessert will not taste of the powder. It will merely be that much richer. That's why the best bakers recommend the component as an ingenious ingredient when they produce chocolate goodies.
Flavor Your Breakfast Foods: If you're a coffee enthusiast who enjoys granola or oatmeal for breakfast, you can double your intake of the brew by flavoring your foods with the powder.
Only a couple teaspoons sifted over some plain homemade granola – an amount based on the roast type – will give an extra taste of caffeine in the morning. You can add instant grains to your morning oatmeal or even a blended smoothie for an added jolt as well. Or you can make an extra mug because it only takes a few minutes with instants.
In the not too distant past, these products were often hidden in the back of the cupboard as the last option when coffee beans weren't available, or there was no time to make a pot. Now, more people are enjoying the convenience of making a single cup whenever they have a craving for a coffee any time of the day without the need to make a full pot.
You'll find a wide variety of recipes online and groups dedicated to using instant options in unique ways with different roasts plus incorporating the powder into your baking and cooking. Go to https://www.choice.com.au/food-and-drink/drinks/tea-and-coffee/articles/10-things-you-did-not-know-you-can-do-with-instant-coffee/ to learn more ways you can use it.
Coffee beans won't ever go out of fashion. Some die-hard brewers will only use beans, but people are starting to bring their instant to the forefront, understanding it's faster, easy, and has the potential to taste good. Even more individuals are beginning to realize the powder is not just for drinking anymore.