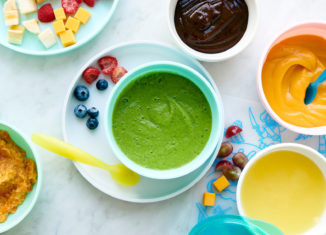 There are many reasons why you should choose to make baby food at home. First, is practicality. You can save on your budget by buying the ingredients and making them yourself. You can even make a large batch and store them for future use. And speaking of which, your time is also saved since you don't have to go out often to buy store-bought baby food.
Another advantage of making baby food at home is you can hand-pick the ingredients that you'll put. This way, you are at ease that what you're making is free from chemicals or any other food additives that can be detrimental to your baby. You can even try various flavor combinations to keep your little one excited every time you say, "here comes the airplane."
With the internet right at our fingertips, you can access different recipes that you will enjoy making as much as you enjoy feeding them to your baby. You might think that it'll require a large portion of your time and effort but models like the CuteLittleDarling recommendation, Baby Bullet is designed with parents (and children) in mind. In other words, different manufacturers have specifically created appliances for making baby food.

What to Know When Making Baby Food at Home
Now that you have your mind set on homemade baby food, besides having the equipment (food processor, blender, steamer, or food maker), what are some things that you must know before grocery shopping and plugging the device (or turning the stove on)?
Is your baby ready for solid foods?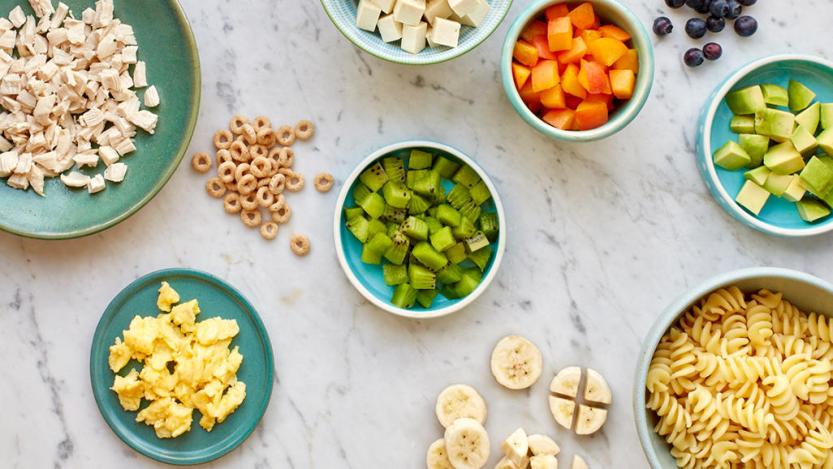 We all know that breast milk is the best food there is for newborns. It is rich in nutrients and antibodies that are essential for the baby's health. Did you know that you should feed your baby exclusively with breast milk during the first six months of his/her life?
However, there are signs that you'll notice when your little one is ready for solid foods. These will include when your baby starts to develop the correct swallowing mechanism. You will notice this when he/she stops pushing the food with his/her tongue out of his/her mouth.
Another sign that you can start your baby with solid food is when he/she has the proper head and neck control to sit upright for feeding. These indications usually happen from 4 months to 6 months, depending on your baby.
Besides the signs that we have mentioned, you can also observe if your baby is mouthing and shows excitement when you present him/her food. The baby can lean forward to reach it or open his/her mouth to anticipate it.

What are the nutrients that are important for your baby to acquire?
One of your main goals is to make sure that what you're preparing is full of health benefits. Therefore, the ingredients that you'll use must be incredibly nutritious. These are some of the nutrients that are essential for your baby. And as a reminder, always consult your pediatrician about these nutrients.
Iron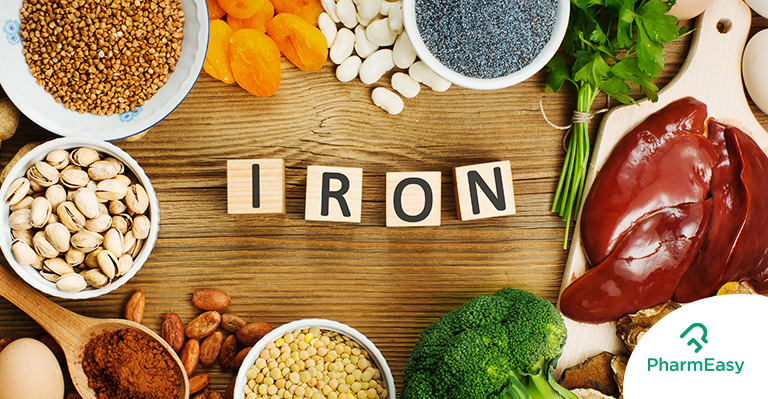 Now, when it comes to nutrients, one of the minerals that your baby needs is iron. Babies need 11 milligrams of this mineral, and you can find it in meat, iron-fortified grains, cereals, beans, spinach, and broccoli, just to name a few. Iron is a component in red blood cells, particularly in hemoglobin, for proper oxygen distribution throughout the body.
Zinc
Another important mineral for babies is zinc. This mineral is essential for growth, digestion, and metabolism. Zinc can be found but not limited to zinc-fortified cereals, meat, beans, and peas, to name a few.
Protein
We can think of protein as the body's building blocks. The reason is that protein is important for the growth and maintenance of tissues and organs. Some sources of protein that you can include or make baby food from are poultry, meat, fish, eggs, whole grains, and legumes.
Omega-3 Fatty Acid
For brain and eye development, you can make baby food from various ingredients, including salmon. It is also worth mentioning that salmon is a good source of vitamin D for the absorption of calcium and phosphorus.
What are the best foods to start with?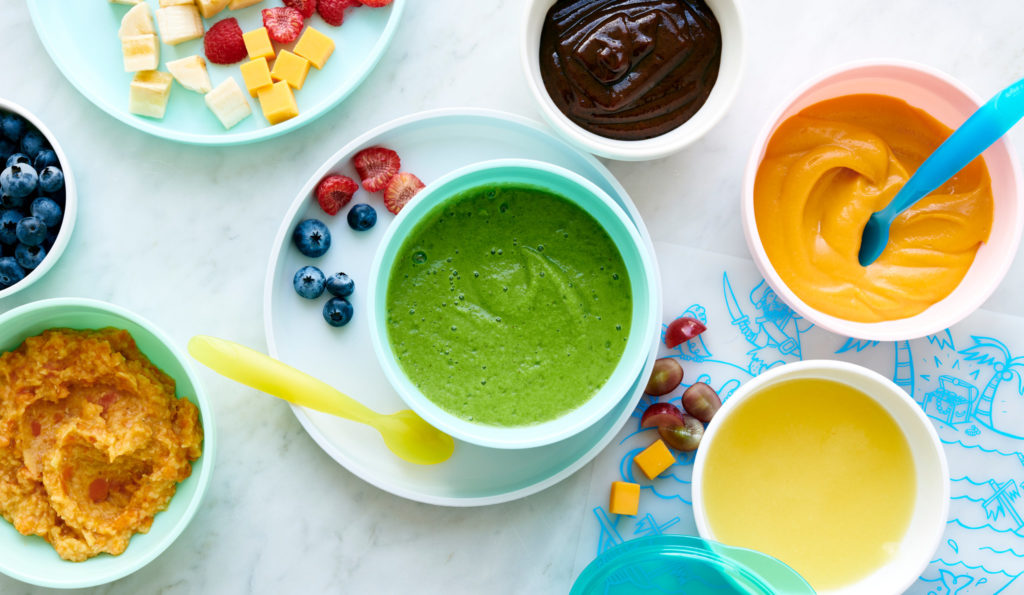 Remember that you will give solid foods in complement with breast milk. You can give up to 32 ounces of breast milk a day along with solid food. Some examples of food that you can start with are single grains like rice, oatmeal, or barley.
It is also best to give 2 to 3 spoonfuls of baby food twice a day and never force your baby if he/she is refusing to eat. Babies can be particularly picky, but it's understandable since the taste and texture are so new for them. However, do not be tempted to use your cooking degree (even if you watched Masterchef last night) and add salt or sugar.
For the single grains that we've mentioned, you can add 4 tablespoons of breast milk per 1 tablespoon of grains. Once your child gets better in swallowing, you can lessen the breast milk and increase the serving portion.
It will also be better to start with one-ingredient puree at a time. This way, when your baby develops a reaction like diarrhea, rashes, or vomiting, you'll know what caused it. You can have 3 to 5 days of interval before introducing a new ingredient. You can apply this interval when you introduce fruits (bananas are an excellent source of carbohydrates, fiber, and potassium) and vegetables as well.
What are the no-no foods?
As we have reminded you earlier, the list of examples that we state can go on and on. If you want to get a complete list of foods and no-no foods, we encourage you to check legitimate websites and consult your pediatrician. But to give you an idea, here are some no-no foods for baby food.
Large Chunks and Hard Foods
Just because we call them solid food doesn't mean they are "solid." When it comes to preparing baby food, the basic steps are composed of boiling the ingredients to cook them and putting them in a blender (read more about Powerful Home Blender) or food processor to create a mash. This way, babies can eat and digest them safer and easier.
Avoid large chunks of meat, fruits (even whole grapes), and vegetables. Even hard foods like nuts and candy are potential choking hazards.
Juice
Did you know that the American Academy of Pediatrics (AAP) does not recommend fruit juice for children under a year old? According to them, it offers no nutritional benefits and instead is full of unnecessary calories and sugar.
Cow's Milk
It might surprise you, but the only milk suitable for infants is breast milk, from humans. Cow's milk is not a good source of iron, and if given for a long time, it can lead to complications such as iron deficiency. Some children can also be allergic to milk protein, or they may have difficulty digesting the milk sugars.
Potential Allergies
Chicken, nuts, and seafood are some of the most common food allergies. If you or a relative is allergic to a particular ingredient, be cautious when giving it to your child. You can try to give it in small portions, with oral antihistamine ready, and if your child has no reaction, you can gradually increase the amount of food.