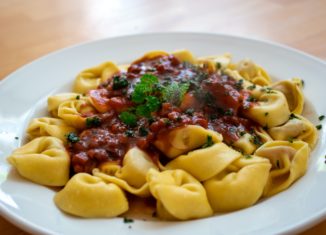 Pasta has a long history in Italy. When Italians immigrated to other countries, they brought their famous dishes with them, turning it into an international staple. Not only are there dozens of styles of pasta noodles, but the dishes they can create are seemingly endless in variety. The classics are also constantly being improved upon and creatively adapted in surprising ways.There are many places where you can get Authentic pasta like Gigi's Pasta and Grapevine Shoreditch.
Which traditional pastas are the most popular? In this article we'll explore some of the staples of Italian cuisine.
Pasta al Pesto
This dish originated in the port city of Genova. Pesto means "crushed", referring to the freshly crushed basil that gives pesto its signature green color. Making pesto pasta simply involves cooking a noodle such as penne or spaghetti, then tossing it in a sauce made of olive oil, crushed basil, garlic, salt, and pepper. You can make pesto from scratch or buy it pre-made. Try tossing in cooked vegetables such as green beans and potatoes for a heartier meal.
Cheese Tortellini
Tortellini is a stuffed pasta that comes in several shapes and is popular all over Italy. It is most often dressed in a buttery sauce. In this recipe, you'll cook readymade cheese-stuffed tortellini and dress it in a sauce made of butter, garlic, basil, and parmesan cheese. The whole recipe only takes 15 minutes to make and is simple, yet divine. It's not hard to see why this dish is so popular.
Lasagna Bolognese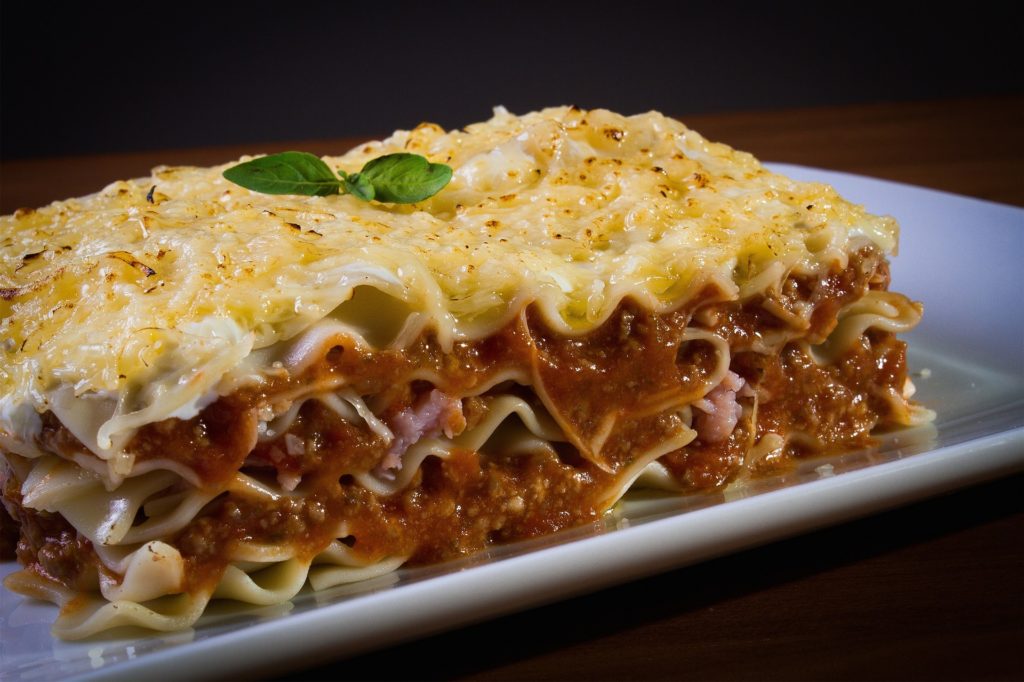 Lasagna is a classic Italian dish known to everyone. With its layers of pasta, cheese, and meaty tomato sauce, it's easy to see why this hearty dish reigns supreme. This recipe may be more time-consuming, but the additional effort is worth it. You'll use a food processor to finely chop carrots, celery, and onion before adding them to beef, pork, and pancetta. You'll also create a sauce with wine and tomatoes the day beforehand, allowing it to soak and become incredibly flavorful before making the meal. Finally, you will assemble your pasta and bake it.  
Tagliatelle alla Bolognese
This popular Italian dish features the long, wide tagliatelle noodle smothered in a meaty, velvety sauce. It's encouraged that you use a fresh pasta for this recipe. You'll start by melting butter to cook onion, celery, and carrots in a large pot. Then you will add beef and pork, cooking the meat through. To make the sauce, you'll add milk and nutmeg to the pot and simmer while the liquid reduces. Then you'll add wine, stock, and pureed tomatoes. Allowing the sauce to sit and simmer for a long time will maximize the incredible flavors. Dress up your tagliatelle noodles and enjoy the feast!
Fettucine Alfredo
These delicious noodles are thick and chewy with a soft cheesy sauce smothered over them. In this recipe, you'll make your alfredo sauce from scratch with butter, heavy cream, garlic, parmesan, and salt. You can also reduce the amount of pasta used to make the dish saucier. It's recommended that you use fresh pasta for this recipe for the best outcome. Garnish with parsley and parmesan cheese at the end and enjoy.