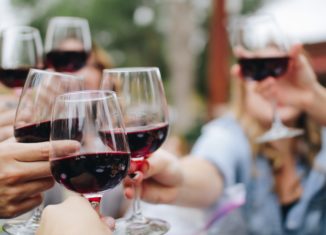 Properly pairing your wine with meat can make a difference between a good and delicious meal. People love drinking this beverage, and they've been adding wine to their meals for centuries. You surely noticed that certain elements, for example, texture and flavor of both food and wine, interact with each other. The final result can be either brilliant or dull. 
Unfortunately, most people have no idea about the basic pairing principles. You can't just add the same wine to every meal you serve. There are specific rules, and if you follow them, you're going to enjoy your dinners more than ever. Below, you will find guidance that will help you choose if you're in doubt. Follow it in order to enjoy the greatest dining experience. So without further ado, let's learn everything you need to know about meat and wine pairing.
Red meat
As a rule of thumb, the leaner red meat is the lighter red wine you can use. For example, Delmonico steak is an excellent match to high tannin and bold wines like Cabernet Sauvignon. If the meat texture is delicate, go for the lower-tannin wines – Pinot Noir, Carignan, Frappato, or Grenache seem to be the best choices in this case.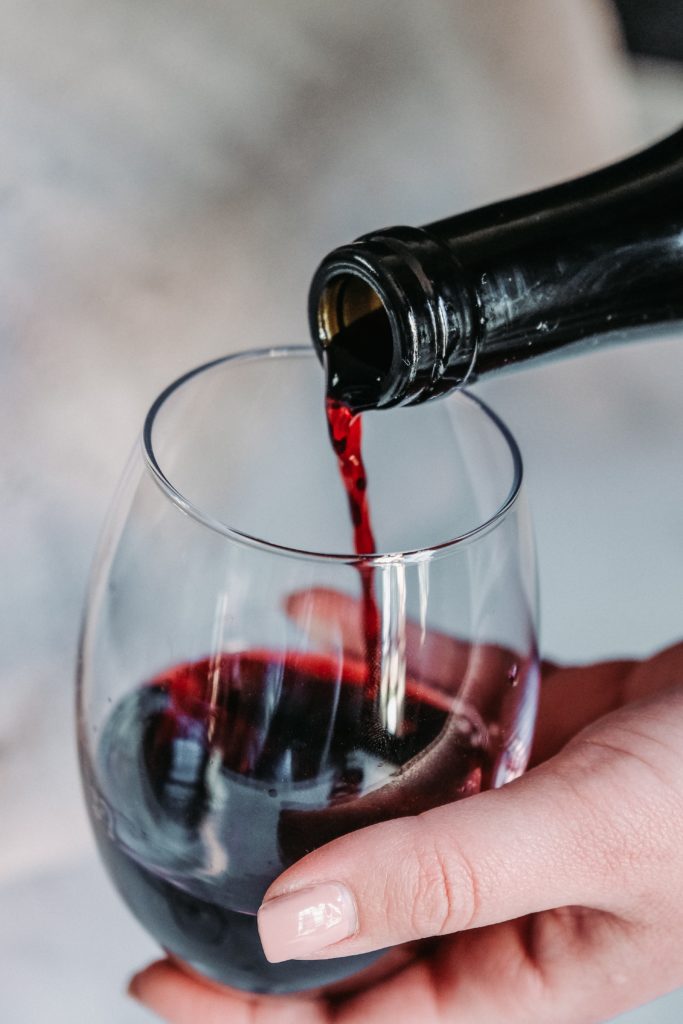 Poultry
Preparations to Thanksgiving Day are never easy. Of course, there's still plenty of time, so no need to stress. But, you can start thinking about buying fine wine right now. Till now, you likely were pairing good old turkey with Zinfandel. It's not a mistake, and it's understandable. It's an aperitif with the longest history in the US, and its flavor is a good pair to smoked turkey meat. 
But, who knows – maybe experimenting will provide you with better results? Dark meats pair surprisingly well with red Pinots, Merlots, and other types of red wines. But, this is where all the fun begins – you can easily pair poultry with white wines as well. It's especially true when it comes to chicken and turkey breasts. If you're ever in doubt, in general, it's safest to pair white wines with light dishes, while bolder dinners will be the talk of neighborhood if mixed with red wines.
Pork
The meat of the domestic pig is the most commonly consumed meat all over the world. There are more recipes than you can imagine, and some of them include adding wine. It's not a coincidence – people love the taste of pork meat paired with wine, but, once again, you need to know which ones are worth adding, and which you better avoid. In this case, it's very crucial to consider the way of dish preparation. 
Recently, spicy pork dishes are the most popular. If you enjoy them as well, make sure that next time you pair it with sweet or semi-sweet wines. Riesling grapes wines match perfectly – they are acidity high, and their delicate fruit taste will make the dish taste better than ever before. Speaking of fruits – it's worth pairing pork dishes made with fruits with red aperitifs. In this case, Zinfandel will be the best choice.
Contrasting flavors is also an option worth considering, especially if you're preparing sweet or sour pork. In this case, Pinot Gris, Zinfandel, Cabernet Franc, and all the other similar wines will fit nicely.
Fish and seafood
Many claims that pairing wine with fish and seafood is the most daunting task. People have no idea how to do that, and they usually stick to the rule that white meat pairs with white appetizers while red meat fits better to red wines. In general, it's a true statement, but don't let stereotypes limit you. Sometimes it's worth breaking the rules. Who knows, maybe it will allow you to discover unexpected solutions that you would never suspect exists? The majority of people believe that the only appetizer that fits fish is white wine. They couldn't be more wrong! If you don't believe it, try salmon with Burgundian Pinot Noir. 
Don't get me wrong – fish like walleye, snapper as well as seafood like oysters and raw clams are a good pair for Chenin Blanc, Pinot Grigio, Sauvignon Blanc, and all the other white wines. However, red appetizers are worth considering, too, especially if you're planning to have salmon, tuna, mackerel, and all the other types of meaty fish. The only thing that you should avoid is combining red wines with spicy seafood. It's not recommended because you'll experience an unpleasant metallic taste.
Avoid cooking around the wine
A lot of people are very confused when it comes to meat and wine pairing. As a result, they are cooking around the wine, which is not necessarily the best idea. Make your life easier, and choose the dish before you pick the wine. It's only a tool to enhance the flavor of your meal. It's an essential step because only then you'll be able to narrow down your wine options and choose one that makes the best pair with a particular dish. 
One last thing worth mentioning – people often go for wines that overpower dishes taste. So, try to avoid this mistake. Wine is supposed to emphasize the outstanding flavor of the dish, not to dim it. Follow the principles that we covered in this article, and the evening spent with your family or friends will be a moment that you won't forget for the rest of your life!