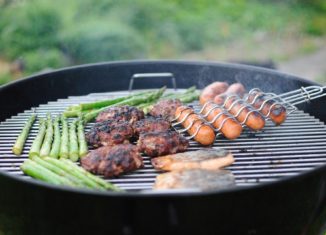 Barbeque parties are a great way to bring family and friends together. After a long break like this one, we all deserve to welcome the new year, hoping for happier times with fanfare and celebrations. It is quite possible that you have been lately thinking to throw in a grill party and may even have the recipes all decided over. However, apart from all the condiments and ingredients, you still need to ensure that you have all the grilling essentials like the following.
The right grill
It is impossible to begin a grill party without a barbeque in the first place. It can be agreed that everyone's demands could be different when it comes to grilling either meats or vegetables. There are two kinds of barbeques that are mostly shopped and that are Built-in BBQ Grills and Cart BBQ Grills.
If you have an outdoor kitchen or modular type, then built-in BBQ Grills work the best. Alternatively, if you want the standard one complete with built-in drawers and seating stations, then this one should be your way to go. They are mobile, so you could drag them to wherever you want to take the barbeque party.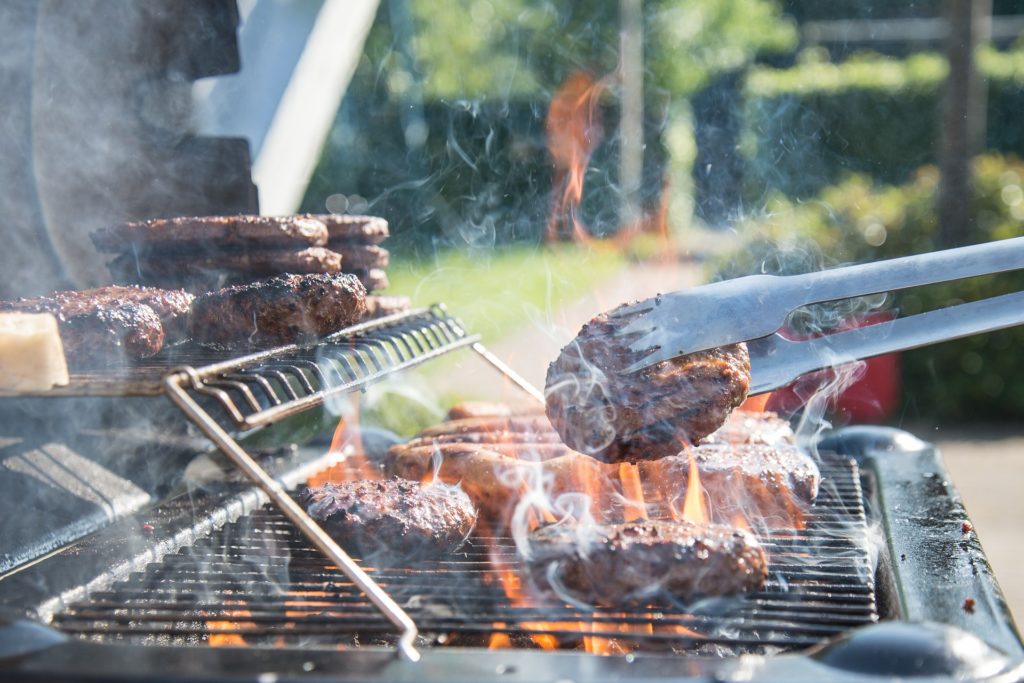 Grill Gloves
While grilling over extremely hot temperatures, it is very natural to burn your skin and develop bumps and bumps that happen while dealing with grilling components. Therefore, it is wise to use grill gloves specially created to protect your hands from any potential grill accidents. They are slightly different from the regular oven mitts. Their unique design gives them great flexibility and easy gripping and grabbing with resilience to stand temperatures as high as 500 degrees Fahrenheit.
The Cleaning Gear
Maintaining your grilling station in top condition at all times is extremely important. The experts at Palmbeachgrillcenter.com believe it is good for its longevity and great performance. Hence, you should always keep the cleaning gear handy at all times to scrape off any excess spilling of oil or continuous removal of the over-charred bits of food. Spatulas, tongs, and scrapers are best if they are made up of stainless steel and rosewood handles. You should also know the correct cleaning methods after use, which should include good quality bristled brush and a non-residue leaving dish soap. 
Rods and Skewers
The rods and skewers are essentially the tools that keep the foods wrapped around themselves for grilling. The trick is to go for a medium thickness, which will allow you to take the grilled food out without any sticking or breakage. You could choose the shape from a wide array of choices. You could either settle for a throw-away bamboo skewer, or if you would like to retain them, in that case, you can go in for stainless steel ones that are perfect for all kinds of meat. Circular shapes are ideal for veggies and fruits.
Conclusion
Along with all essentials mentioned above, it is also crucial to include thermometers to maintain your grilling food's correct heat. If you want, you could keep a wooden grill plank handy for smaller items. Also, if you want to stack all your stuffed chilies together for even cooking, a set of chili pepper grill is necessary. Thus, we hope that you organize a really good barbeque party for your loved ones keeping in mind all these little must-haves. Bon Barbequing!