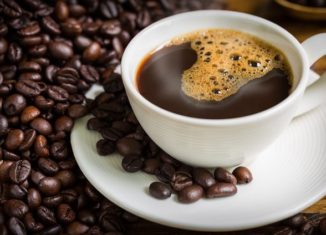 Since its release in 1986, Nespresso has been gracing our cups with quality coffee within the comfort of our homes. Through constant innovation, Nespresso continues to be the leader of the coffee industry. Now, in 2018, Nespresso has a remarkable roster of products that cater to nearly everyone regardless of their lifestyle, taste, or preference.
No matter whether you love coffee or not, drink it for taste or energy, or simply cannot function without it in your system, a Nespresso machine in your home or office comes with a myriad of benefits. Touching on topics from flavor variety to ease of use, here are the most beneficial aspects of owning a Nespresso machine.
1. Quality
One of Nespresso's core focuses is to provide quality coffee to their customers. Packing all the flavor of a barista quality coffee into a small capsule isn't easy, but Nespresso does it with ease. Regardless of whether you choose Nespresso or an alternative brand of capsule, a Nespresso machine utilizes the maximum potential of the capsule to produce a smooth, rich, and flavorful brew. With the right capsule, coffee is sealed right after roasting when it is at its freshest, resulting in long-lasting fresh coffee from conception to cup.
2. Consistency
When you go to a coffee shop, whether you're a returning customer or not, there is no guarantee that you will get a good cup of coffee. Whereas using capsules in a Nespresso machine means that you are going to get the same great result every time. This is due to precise ingredients in each capsule and precise machine programming. If the function of the machine, the ingredients, and the process of making your coffee is the exact same, then you will get the same result with a simple push of a button.
3. Efficiency
Utilizing capsule coffee through a Nespresso machine also provides you with exactly what you need, meaning no coffee is wasted. Instead of buying a whole bag of coffee which, over time, will dry out and lose flavor, you use one sealed capsule that produces one cup of coffee, ensuring that the other capsules stay fresh and ready for use.
The downside to each serving being in individual capsules is the excess plastic and aluminum waste. Nespresso and many other alternative brand capsules are not biodegradable, resulting in an excess buildup of unnecessary landfill waste. The solution to this lies in organic coffee. Organic coffee capsules are both biodegradable and recyclable which means zero waste. One of the most popular producers of organic Nespresso compatible capsules is Artizan Coffee. Artizan Coffee are the first company to achieve a USDA and FairTrade certification for their line of organic Nespresso compatible capsules.
4. Convenience
A Nespresso machine is by far one the most efficient ways to make coffee. Whether you live a fast-paced lifestyle, are always late for work, or just can't wait have your morning brew, Nespresso offers an instant cup of coffee right in your kitchen. With most Nespresso machines only taking around 30 seconds to heat up, all you need to do is effortlessly insert the capsule and press start. Before you know it you have barista quality coffee in just 2-3 minutes. Typically, coffee lovers around the world know that making a barista-quality espresso is no simple feat. Luckily, your Nespresso machine does the job for you, removing the need to grind, press, and brew the coffee. Moreover, minimal cleaning is required. Simply remove the capsule and wipe down the coffee outlet.
5. Variety
Arguably the most beneficial aspect of owning a Nespresso machine is the colossal variety of capsules available. Consisting of almost every flavor, intensity, and brand, you can choose the coffee you like or try something completely new.
If you're looking for coffee of the organic kind, look no further than Artizan Coffee. They offer a wide range of organic capsules with varying intensities and flavors. For example, the White Rhino Signature Blend has a bright and lively taste with a mild intensity of 6/10. Alternatively, the Cuba Mia Signature Blend is bold and full bodied and has a robust intensity of 10/10. Or why not meet in the middle with the deep and rounded flavor of the Heavenly Project High-Altitude Blend, leveling at 8/10 in intensity.