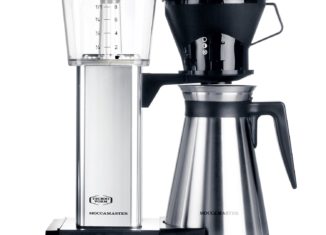 Looking for a SCAA Certified Best Automatic Drip coffee maker? You have stopped by the right place. The SCAA certification is the absolute standard that ensures that all quality conditions and the rules of safety are met.
The best way to prepare a good cup of coffee with no much fuss is here.
Stay tuned and I will explain what makes the SCAA certification superior.
So, what is your best option?
The best in this category is the Technivorm Moccamaster. This craft brewer has a beautiful and elegant design and quality that is built to last, backed by a generous 5-year warranty.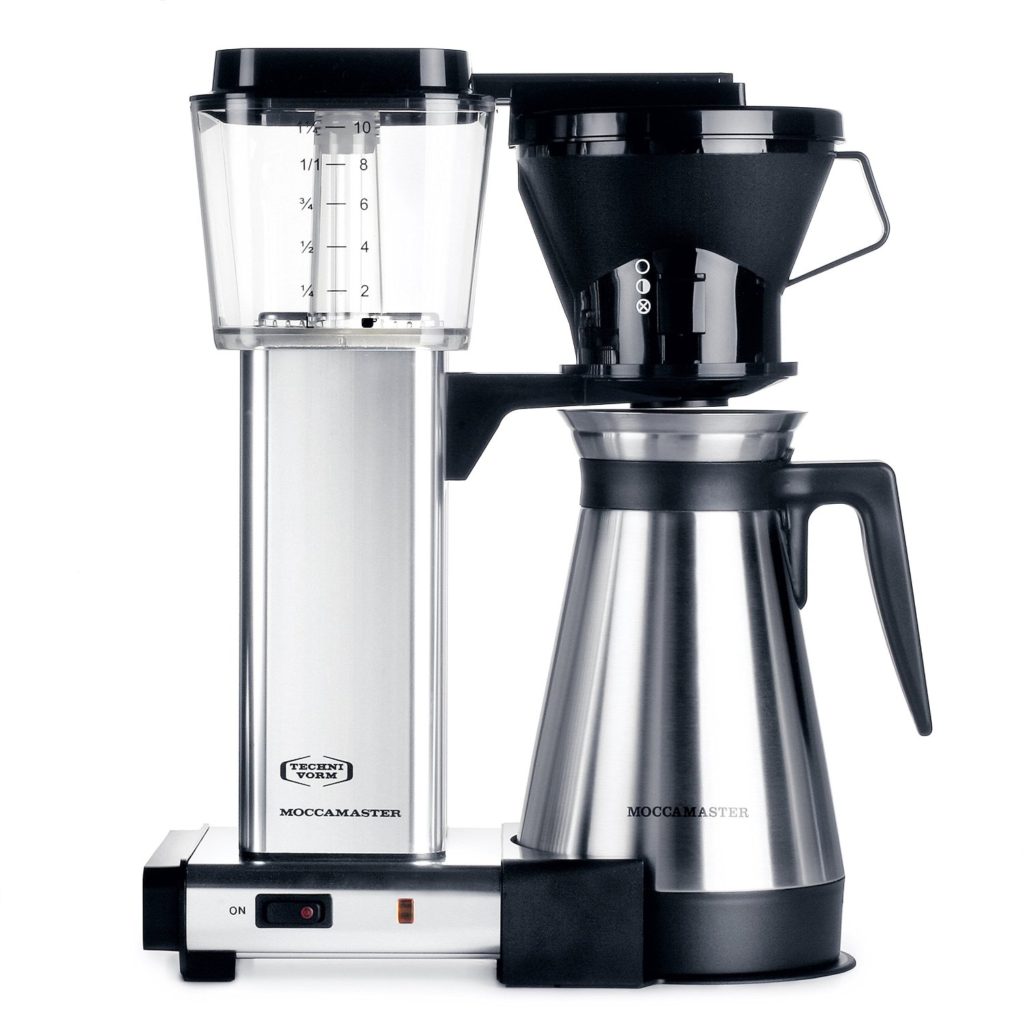 It has a capacity of 10 cups (50 fl oz / 1 / 5litre) and is one of the few coffeemakers to meet the SCAA certification criteria to be able to produce coffee at an extremely fast speed. Lifted the norm.
Read on for more information, including why the SCAA is so important when choosing a coffee brewer
and you'll not have all the hassle of knowing what to buy. Also it is strongly advised to read more about best automatic coffee maker
What does SCAA Certified mean in Coffee Maker space?
SCAA stands for Specialty Coffee Association of America. This organization has played a pioneering role in raising the standards in Automatic Drip Coffee Makers with their esteemed SCAA certification.
In particular, they do their best to regulate the temperature of the water with which coffee is made, the uniformity of the flow and a number of other technical problems affecting the taste of the coffee.
Every coffee maker that is SCAA certified can use the best methods and make excellent coffee. A coffee machine without this certification is probably the kind of ugly plastic thing that collects dust in the basement of your house.
Keep in mind that you pay a premium. These are not the kind of coffee makers that you get at Walmart and throw the waste into the dustbin after a year. These are well-designed machines that give you great coffee at the touch of a button and will last you for about ten years. You will pay a little more for that.
Why we consider SCAA-certified coffee brewer is better?
Brewing flavor rich tasty cup of coffee consistantly is difficult. This is the reason why most of the coffee shops need super-trained baristas and thousands of dollars for equipment's to serve a small cup of espresso.
And in this respect, most drip dispensers are simply not designed well enough to consider all the small peculiarities that make up a large brew. The most important problems are
Required Temperature:
The biggest problem is that the temperature of the water is not high enough to extract the coffee properly. A temperature between 195 and 205 degrees F is needed to get the full coffee flavor and aroma. Many cheaper and not regulated coffee makers brew at a temperature which is much cooler than these. This will not extract the exact required compounds from the coffee beans and due to this the result will be tasteless cup of coffee.
So, why is this? Well, the most common explanation is that coffee that is very hot is a possible demand. You can remember the infamous case of a woman who was burned by McDonald's because of her coffee. It is also easier and cheaper to produce something with a wider temperature range, which does not offer the consistency you need when making a movement.
Even flow:
Making the water flow evenly throughout the grounds is almost important for any drip coffee maker to get the best aroma out from it.
A key aspect is to have a small pre-infusion of water that will saturate the floors to avoid the formation of dry lumps. Another is to have a shower head that drips water in a way that prevents channeling: the process by which water flows rapidly through the fine channels in the slurry and drains excessively through the ground it passes but it does not extract all the grinds that it missed.
Adjusting for different sizes:
If you are making a smaller or larger batch in a drip coffee machine, the flow rate should be slower or faster to consider for the different sizes of coffee grounds. A cheaper drip coffee brewer will not do such a thing, again risking and extracting.
Conclusion:
Do not let this discourage you from getting an Automatic drip coffee maker. A quality coffee machine having modern technique, is the maximum comfort to prepare a coffee in the morning. Along with a solid grinder, you can make high quality coffee at the touch of a button in your own home.
A great advantage of Automatic Drip Coffee Maker is its ease of use. No problems, no complications. Put your coffee and water, press a button and take a cup of coffee again. And as long as you buy the right machine, you can be sure of getting high quality coffee with a minimum of effort.
Want to know latest trends, reviews on one of the best SCAA Certified Automatic drip coffee maker? Then please click here
Technivorm Moccamaster KBGT-741 Coffee Maker Reviews