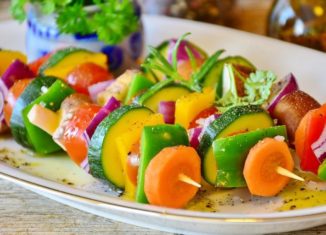 Many people are choosing to become vegan and rely upon a plant-based diet. In some cases it's for health reasons and in others a moral decision, but it's one that does not mean you can't enjoy very tasty meals. Vegan recipes abound and can be surprisingly flavoursome, yet it should be added that there is often a degree of preparation involved. In these times of busy lives and little spare time do you have the time and energy to spare to make your vegan meals every day?
Many people don't, and they are thankful that there are vegan meal delivery services. These usually come in one of two forms: ready to eat meals and those that need blending from ingredients delivered. Which is best? That's what we're going to try and find out in the following article! We've chosen two of the most popular vegan meal delivery services – one ready meals and the other ingredient-based – and we'll have a look in detail at each, so let's get started!
Ready to Eat or Not?
If you have yet to try a vegan meal delivery service we recommend that you check out either Splendid Spoon or Daily Harvest which are among the leading players in a growing market. The difference between the two is that one provides meals that are ready to eat straight out of the box (Splendid Spoon) while Daily Harvest provides ingredients from which you create the meal. The advantage of each? Convenience is, of course, the major advantage of a ready to eat meal, put together and simple for you to get at. But you might want to tweak the recipe so you may prefer the ingredients to be supplied in raw form!
It is always going to be personal choice and, if you are new to the scene, it might be advisable to try each version and see which you prefer. If you look carefully you may find an introductory offer at a reduced price, designed to entice you to a trial subscription, and these are always worth checking out. To get to the bottom of things we took a look at both Splendid Spoon and Daily Harvest in more detail. We'll start by talking about Splendid Spoon.
About Splendid Spoon
Suppliers of ready meals for people who have plant based diets Splendid Spoon is a leading name in the market. In recent months meal delivery has become more in-demand, no surprise given restrictions on movement in many locations, and many new names have sprung up in what is a lucrative area. What's special about Splendid Spoon?
Splendid Spoon specialises in supplying meals that are ready to eat. They have a good range of soups, noodles, and gain bowls that features innovative and tasty ingredients and need just a few minutes in a microwave to get ready to eat. That's straight from box to table in a matter of minutes. They also supply ready to eat smoothies in large 16oz servings, while bowls come in 12oz sizes.
The selection of meals is more than adequate with a choice of plant-based noodle dishes that are new to the market, as well as bowl meals that are intended to regenerate the digestive system and other healthy meals. The service is also easy to use.
Splendid Spoons has set meal plans you can choose from ranging from just breakfast to a package that includes breakfast, lunch, and dinner. You simply choose your plan and enter your details to set up an account. You are required to tell them of your allergies or substances that must be avoided, which is a sensible touch, and then tell them when you want your first delivery. All deliveries are on Wednesdays. You then make your payment and start picking the meals you want.
It's a very easy to use selection service with a great deal of choice, and subscriptions can be cancelled easily at any time. All materials are recyclable, too, so it's a very green way of eating healthy vegan ready-made meals. Let's have a look at Daily Harvest, which does things in a different way.
About Daily Harvest
Like Splendid Spoons, Daily Harvest has experienced a rise in demand recently as home delivered food became the choice for many people. It continues to grow in popularity, so let's see how it works, and what's different from the above.
Daily Harvest has an excellent selection of products to choose from, so scores well on that front. You can choose from interesting meals such as chia bowls, oat bowls, flatbreads and soups, as well as ice cream – an original touch – and smoothies. Note that the smoothies are only 7oz from Daily Harvest.
Lattes are a clever touch in the Daily Harvest menu and there's a lot to like here. However, some products need work when you get them. The smoothies, for example, require you to add the liquid and blend, whereas the Splendid Spoons version is ready to go out of the box. Is this a major drawback? We don't think so as we're talking just minutes to prepare, so we'll call it a minor inconvenience!
Daily Harvest is also easy to get started with, and offers a wider range of plans., For example, you can choose between weekly or monthly deliveries, and a choice of either 9, 14 or 24 items per box. Once you've given your details and payment method you are free to create your own box, adding anything you want – it's entirely up to you.
Wednesday is again the delivery date and all materials are recyclable, and you can cancel your subscription or skip a delivery whenever you wish. The products are all organically grown and specially chosen for low sugar content, and the range is as comprehensive as it gets when looking for the very best in plant-based food.
Which do we prefer – Splendid Spoons or Daily Harvest? Let's see if we can sum things up having looked closely at each of these convenient and well-designed home vegan meal delivery solutions.
Conclusion – Which is Best?
Each of the two options has its merits, and both score highly when we are looking at the quality of the products and the delivery method. All come with packed ice to keep everything fresh and are suitably packaged in recyclable materials with is a plus for us. Furthermore, both Splendid Spoons and Daily Harvest have a fantastic range of products and a great spread of different lines, although the notably larger servings at Splendid Spoons do stand out as a selling point.
It's difficult to pick a favourite as they both offer a reliable service that is easy to use, delivers on time, is customizable and can be halted should the need arise, and both have easy to navigate websites and safe, secure payment portals for customer security. If there's one factor that we prefer over the other it's the more relaxed choice of products at Daily Harvest, yet there's little in it.
Our advice would be to try both and see which is the best for you. You can cancel at any time, so start by filling in your details and try two of the most popular vegan food delivery services.