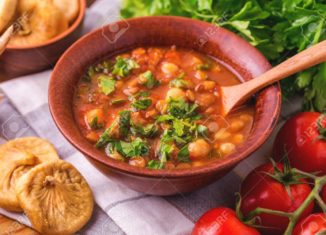 Algeria, in Northern Africa, is a cultural hotpot. Everyone, from the French to the Spaniards, Turks and Arabs, has set foot in the coastal country, and they left behind part of their culture. All these influences are better found in food.
Algeria is in the Maghreb region, composed of the northern Africa countries with shores to the Mediterranean Sea, and they all share similarities in the kitchen. Lamb, for example, is widely used, although chicken and beef are often used too, but not pork; it's forbidden by Islamic law.
Vegetables are plentiful and always fresh: carrots, onions, potatoes, pumpkins, eggplants and chickpeas, all play a significant role in the county's cuisine. Chili peppers are particularly special, they give the country's signature flavor. What to drink? Coffee and Tea are prevalent; coffee here is one of the best in the world.
These are the most popular and exciting Algerian dishes; food you should try at least once; you'll fall in love with it!
1. Couscous, a gritty base for everything.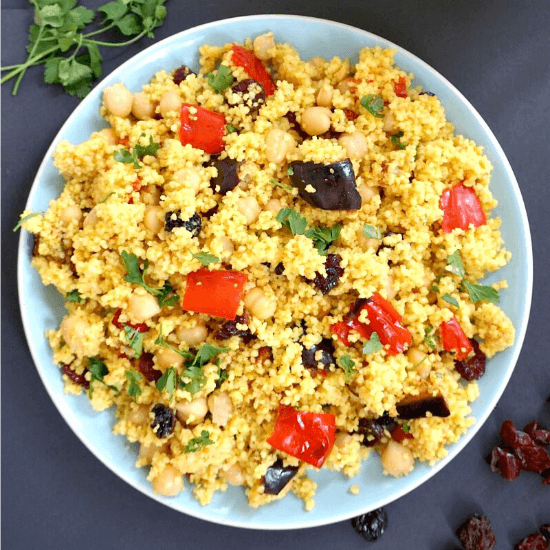 Couscous is coarse wheat flour. It's made with whole grains, and it's incredibly nutritious with both starches, proteins, vitamins and minerals. Flavorless on its own, it's served with lots of multi-colored vegetables and meat, and is always heavily seasoned with all kinds of local spices. Couscous is considered Algeria's national dish.
2. Chakchouka, the flatbread stew.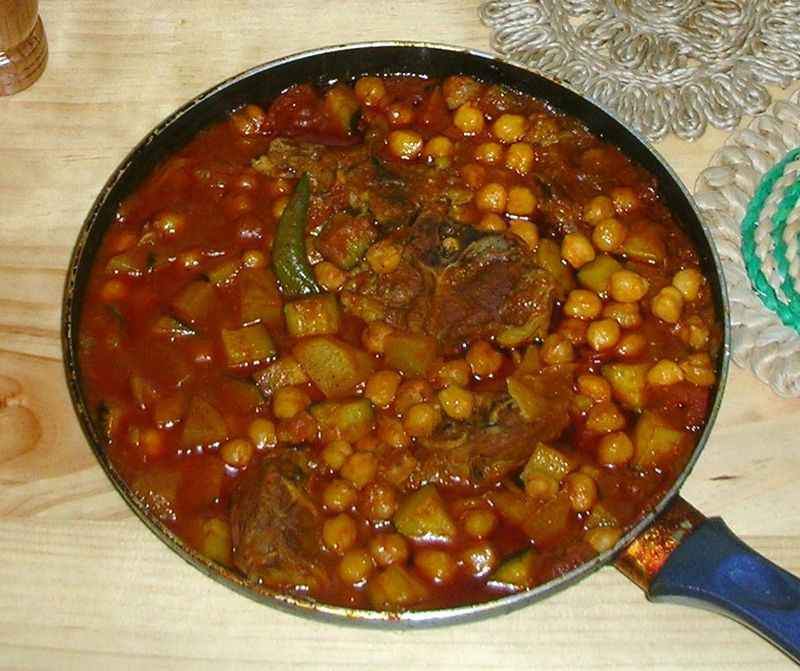 Chakchouka is a rustic dish based on torn flatbread, but don't think for a moment it doesn't pack a burst of flavor. Topped with lamb meat, chickpeas, onions and tomatoes, it's seasoned with caraway, cumin, chili peppers and many other spices. Chakchouka is festive and brings people together; the hearty dish is a complete meal on its own.
3. Mechoui, fork-tender meat.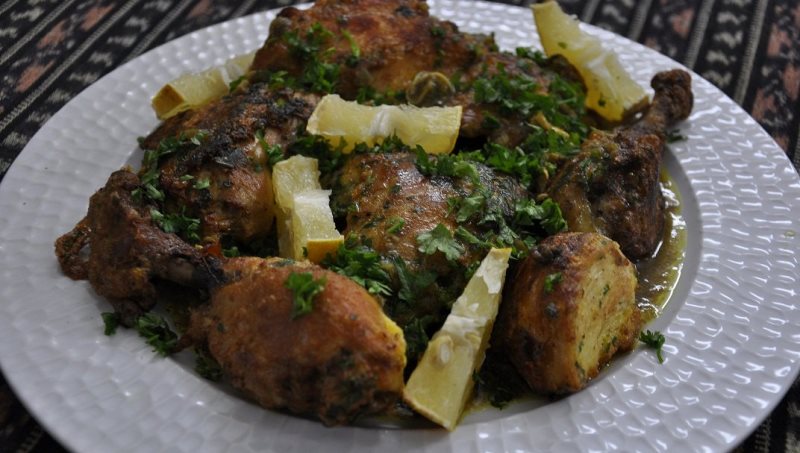 This is what Algerians make for a large party. A young lamb seasoned and fire-roasted until you get tender meat with crispy skin. It takes time and patience, since the cooks lubricate the skin constantly with oil or butter while they slowly turn the lamb over burning embers.
You eat Mechoui with your hands, and you can't seem to stop because it's juicy and aromatic, the perfect barbecue! What's that enticing smell, you say? It's ras el hanout, North Africa's signature spice blend.
4. Harira, a satisfying broth.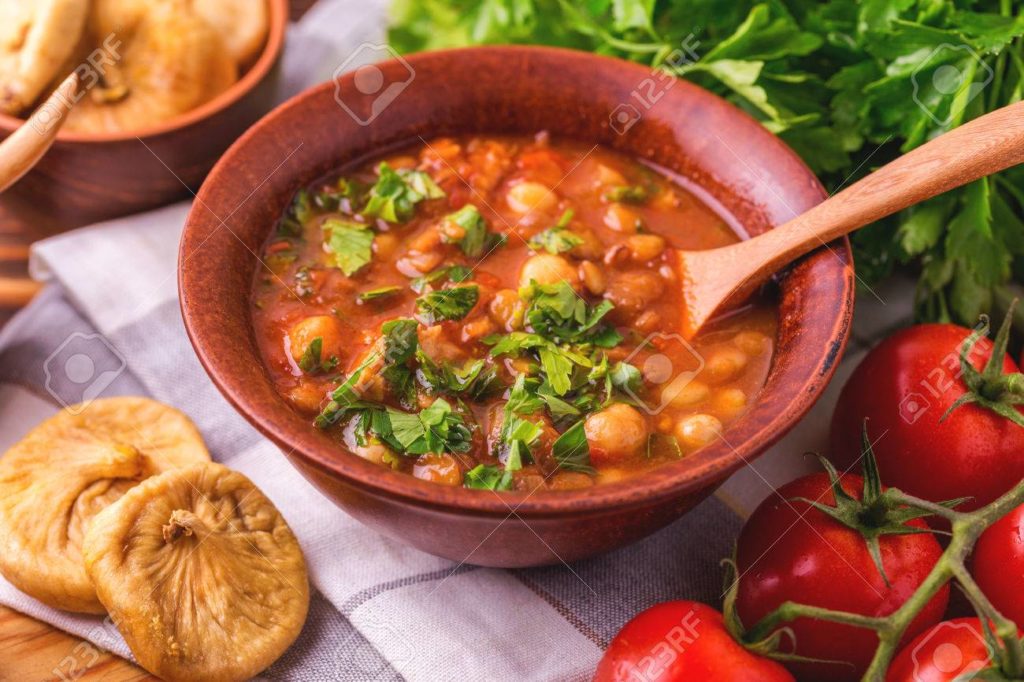 Harira is a flavorful lamb broth, but it's more than that. This recipe is often part of the Ramadan celebrations.
Tomatoes serve as the base for this hearty stew, and cooks add lots of fresh herbs for an extra dimension. There are dozens of variations for Harira, but it always involves spices, lamb, herbs and legumes. Harira is a heartwarming dish that represents the country well: it's a great Ambassador for Algerian cooking.
5. Mahjouba, Algerian pancakes.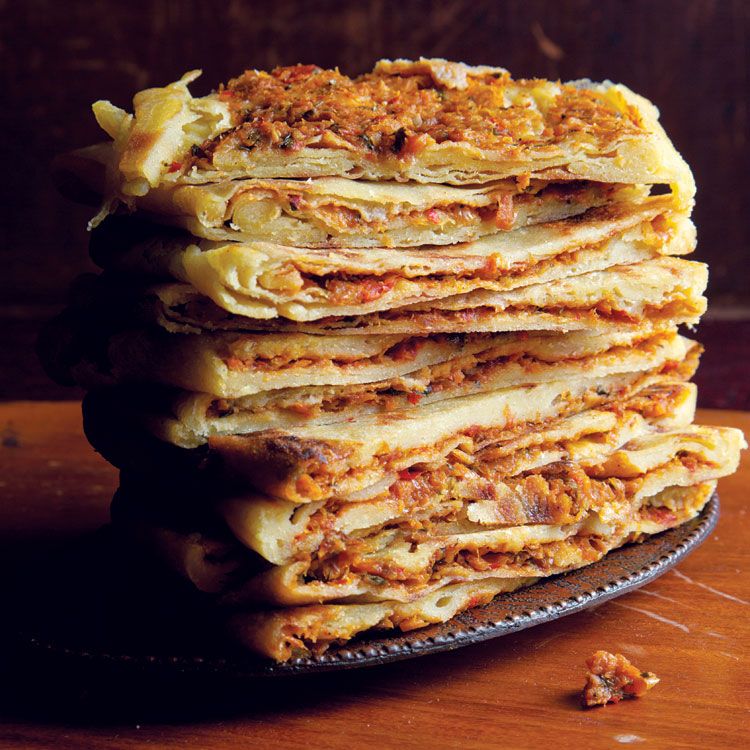 This popular street food is more like a tight, golden-brown pancake wrap filled with tomatoes and cooked onions, and it's better than good, it's satisfying in every way.
A perfect grab-and-go snack that gets a new layer of flavor when dipped in harissa sauce. Harissa, by the way, is the ubiquitous red sauce made with garlic, coriander, and smoked red peppers.
6. Lham lahlou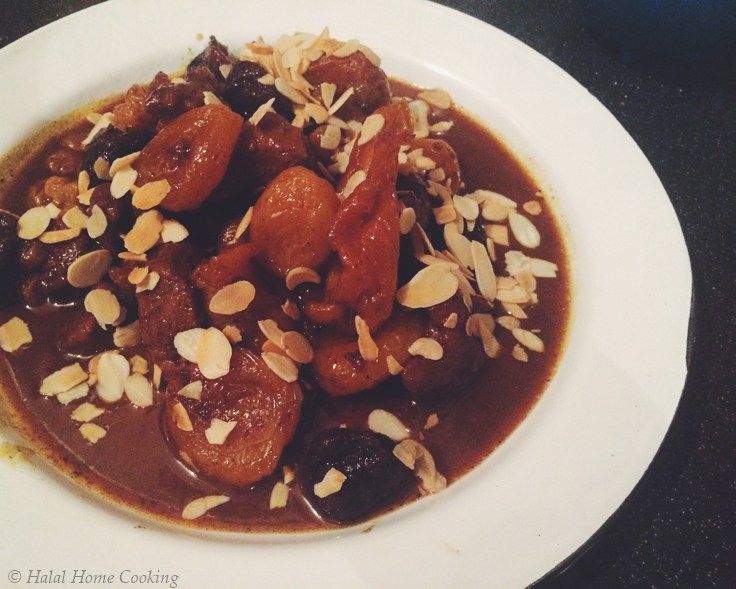 Lham lahlou means "sweet meat" and is lamb meat cooked in a sweet and sour syrup infused with spices and fruit. A particular cinnamon aroma makes you identify this succulent dish easily, and the vast amount of dried fruits like prunes, dates and raisins make it a calorie bomb. There's so much color, texture and flavor in lham lahlou that it's hard not to ask for more.
7. Tajine zitoune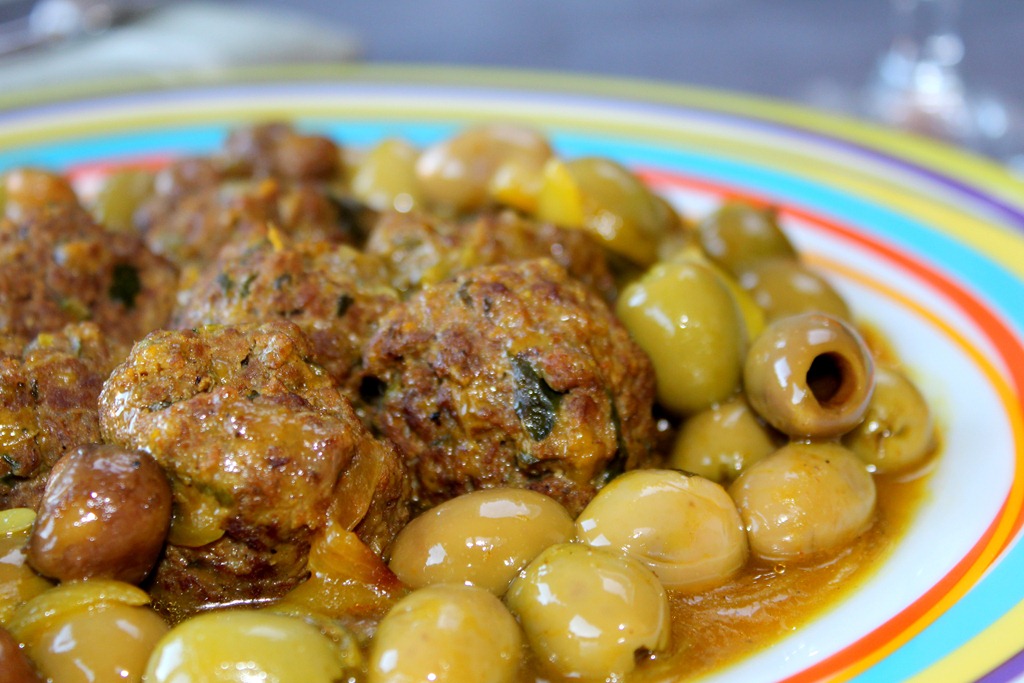 Tajines are famous in Morocco, Argelia's neighbor, but the country has its interpretations too. Tajine zitoune is a chicken dish with all the flavors of the Mediterranean Basin: olives, thyme, bay leaves, carrots, turmeric and saffron.
The complexity of the dish is mesmerizing, and while it's full of flavor, the dish is on the light side, it's comforting and tastes like home. The secret is cooking the chicken and the vegetables separately to merge in the end in a wholesome meal served with rice.
8. Makroudh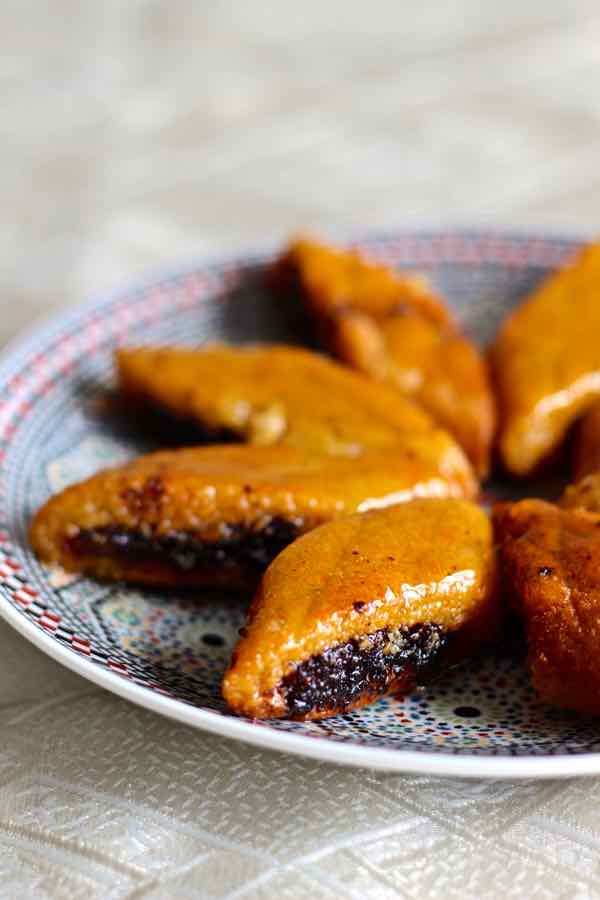 Makroudh is a delicious pastry treat. Golden-fried semolina dough filled with sweet date paste and soaked in honey or sugar syrup. Makroudh makers shape the decadent treat in the form of diamonds, and the pastry's texture is beyond compare: smooth, chewy, and completely Algerian.
You won't find it hard to find these treats anywhere in Algeria, and there are a few distinct variations, like the ones filled with figs, so try them out.
9. Mkhabez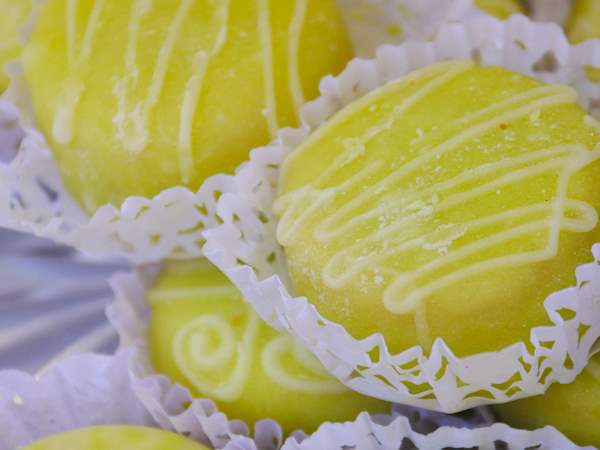 If Makroudh are rustic, everyday treats, Mkhabez are their elegant counterparts. Refined baked pastries nicely decorated and found on special occasions.
Almonds are the key ingredient in these compact desserts, and people usually flavor them with lime zest and decorate them with royal icing. Reminiscent of classic French pastries, Mkhabez are so beautiful you don't want to eat them, but please do so, you'll thank us later.
A Wonderful Cuisine.
Algerian food is colorful, beautifully balanced, and spicy. Produce from land and sea, delicious desserts and the warmth of eating in community makes every meal in the African country a reason to celebrate.
Try the dishes above; try everything you see! Because food in Algeria is honest, heartwarming, and unique.