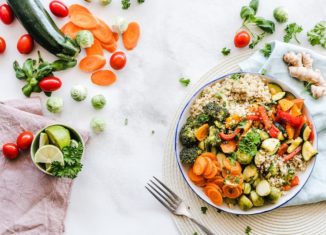 A kitchen must contain disease-fighting foods like crops, delicious and nutritious foods that contain a sufficient amount of disease-fighting substances. Your immune system must stay in excellent condition so that it stays ready to fight diseases in any condition.
Therefore, you must supercharge your immune system with healthy foods. Among all the foods, we have prepared a list of the best foods to maintain the stability of your immune system.
Fatty fish:
Fish like tuna and salmon contain a sufficient amount of omega-3 fatty acids. Consuming these fishes helps to fight diseases that reduce blood fats. They even prevent blood clotting caused by potential heart diseases.
Doctors recommend having at least four fishes at least every week. Including fatty fishes in a diet also prevents the risk of cardiovascular disease. You can get the desired recommendations from a list of doctors on which fatty fishes should be suitable for you.
Doctors also suggest another benefit of having a meal consisting of fatty fishes like tuna or salmon is that it prevents you from consuming saturated fat in huge amounts. For a heart-healthy and tasty meal, just grill the fish and enjoy.
Dairy foods:
Dietary calcium is necessary for every person out there, and the best sources for it are dairy foods. Besides having dietary calcium, they contain a huge amount of protein, vitamins like vitamin D, and minerals.
The doctors generally recommend having low-fat dairy foods three times daily. But, to get more out of it, one may perform a weight-bearing exercise to maintain the strength of the bones.
They help in maintaining blood sugar levels and treat diabetics. For an energizing meal, low-fat yogurt or milk can be included in a smoothie with orange juice and few berries.
Berries:
Berries are a powerful dose for diseases fighting against antioxidants. According to research and study, blueberries come first among all the antioxidant-rich fruits. The other effective and potential berries are cranberries, raspberries, strawberries, and blackberries.
Pigment anthocyanin is a potential reason behind the color of the berries. This pigment anthocyanin is an antioxidant that acts as a catalyst when it comes to neutralizing "free radicals."
These cell-damaging molecules can lead to severe and fatal chronic diseases like heart disease and cancer. Especially, cranberries help in battling urinary tract infections. Berries can be enjoyed regularly in snacks, yogurt, cereal, salads, muffins, and even frozen treats.
Dark, leafy greens:
Almost everything that you need is included in the dark, leafy greens. Starting from spinach, boy Choy, kale, and up to dark lettuces contains copious amounts of disease-fighting elements.
They are fully stuffed with vitamin C, iron, folate, magnesium, beta-carotene, minerals, vitamins, antioxidants, carotenoids, and phytochemicals.
Consuming these dark leafy greens also reduces the development of type 2 diabetes. Include these assorted greens and excellently nutritious spinach or other dark greens in the salads for a disease-fighting meal.
Whole grains:
Starting your day with a bowl of oatmeal helps you to reduce blood cholesterol levels. Whole grains are full of nutritional components like selenium, B vitamins, and folic acids.
All these elements are vital for maintaining heart health, controlling weight, and also reduces the risks of diabetes. Sufficient fiber content promotes digestive health.
Whole-grain meals must be consumed at least three times a day- barley, brown rice, whole-grain pasta, cereals, rye, millet, whole wheat, wild rice, loaves of bread, and quinoa. 21-38 grams of fiber needs to be consumed daily, based on age and sex.
Conclusion:
Keep in mind that it takes more than just the above-mentioned foods. You need to quickly replace your low healthful foods with the best possible items to cut calories and boost nutrition.