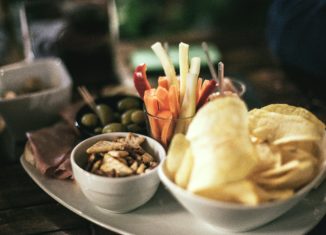 Whenever it is the game season, you are always reaching out for the age-old nachos and popcorns. And let's agree, after a certain time, they do not look appetizing anymore. On top of that, if you have friends coming over, the last thing you want to do is to be holed up in your kitchen cooking a storm away, missing the interesting match yourself. Even if you are capable of making that sacrifice, we would not let you do that for anyone's sake. That is why we bring you the most quickly assembled and cooked snacks that are not only delicious but are so filling that they would be nothing short of meals. Keep reading on!

Naan Pizza
How many times did you buy frozen ready-made naans and except for a dinner or two, you found yourself running out of ideas to use them off? Well, not anymore. For this quickly assembled dish, get your canned tomatoes out, and blitz in your leftover veggies in a food processor. Add in whatever cheese you have lying around with the pizza seasonings of your choice on top. Pour over fresh herbs of your choice and put it away in the oven to cook for 5 minutes. With the melted cheese, your Naan Pizza is ready to melt in your mouth.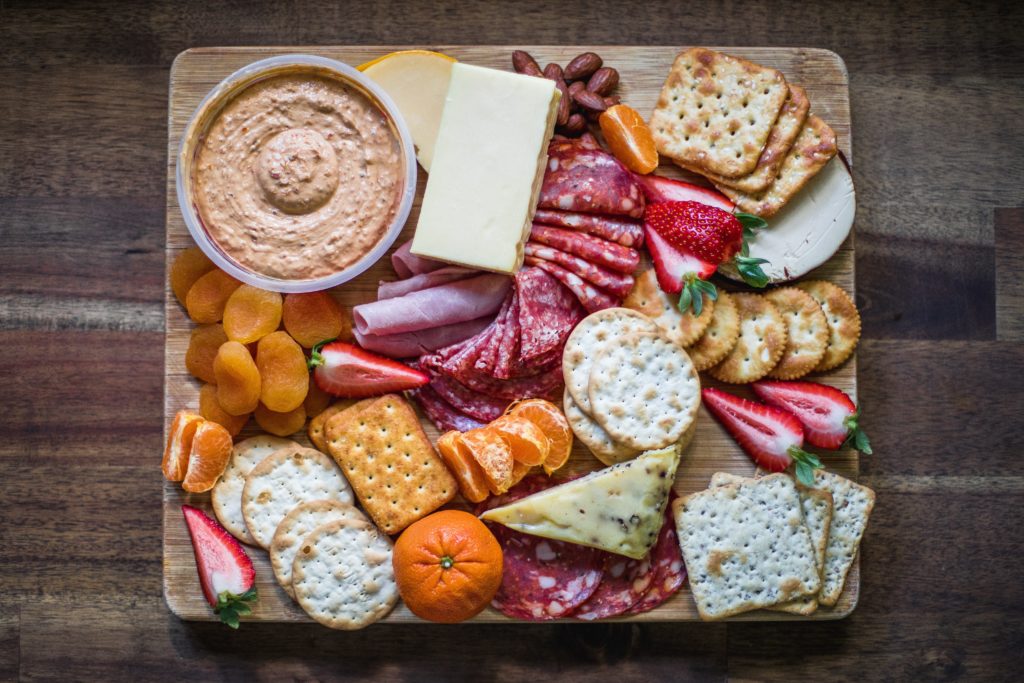 Quesadillas Sandwiches
Another Mexican favorite, for this one you need to have tortilla wraps, and some peppers from the jar. Feel free to make use of cured ham or beef salami slices (whatever is in your fridge). In the time that your oven heats up, chop an onion finely and grate some solid cheese. Arrange it all together with some cilantro and a drizzle of olive oil. Place one end on top of the other one, making it look like a flat half-moon. After brushing with some oil on either side, griddle cook at the highest heat for just about a minute on each side. Prepare the rest the same way and serve it with store-bought salsa. There you go, hardly any cooking at all, right?

Pasta a la Fasta
If the name looks suggestive, then it is true for this one here. Set your kettle to boil some water and put the hot water in a pot with some salt which tastes like the Mediterranean Ocean. Add the pasta and let it begin cooking on its own. Nothing more to be done from your side, take another pan and heat some oil, and add some minced or chopped garlic and chili flakes. Finely chop or slice any vegetables like broccoli, courgettes, carrots, beans, or anything you have on hand. You can also add in any minced meat or nuts with some flavorings of your choice. When it begins to look almost done, transfer the al dente pasta with a pair of tongs and let it cook together for a minute or two. Check for seasoning and with an additional splash of extra virgin olive oil, you are done!

Stuffed Mushrooms
A no brainer, get hold of the largest mushrooms. Finely grate the stems off and mix them with a crumble of all kinds of regular cheeses and fresh herbs (or dried) you have around. Grill till oozy which will take not more than a few minutes. In the meanwhile, you can arrange together a salad of your choosing.


We can go on and on but we hope that we have given you some creative ideas to get started with. No matter if you do not have all ingredients at home at one time. Improvise with whatever you find and surprise yourself. Good Luck!