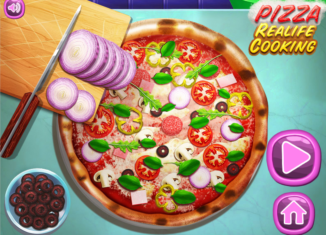 If you love cooking and wonder what it would be like to do it in a restaurant, now's your chance!
Food is something everyone seems to relate to. Whether you love cooking it or just eating it, it's the subject that engages everyone. If you'd really like to be more involved in the cooking process or perhaps you'd love to own your own restaurant someday, there are tons of cooking and restaurant games out there that will give you a taste of the life.
You can find a fun selection of free cooking and restaurant games right here. These are our # favorites!
1. Freddy Fazbear's Pizzeria Simulator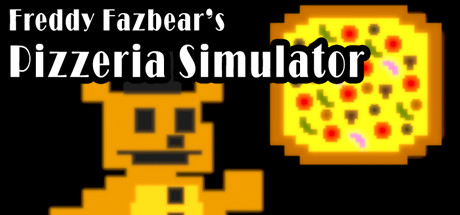 Everyone loves pizza, so why not see what it's like to run your own pizza shop? That's the premise behind this restaurant game. With cool retro-styling, this food management game lets you see if you've got the right stuff to run your own pizzeria. It involves all facets of the business and allows you to earn money in your pizzeria in other ways, like with games for the kids for example. Enjoy this fun virtual restaurant world!
2. Papa's Donuteria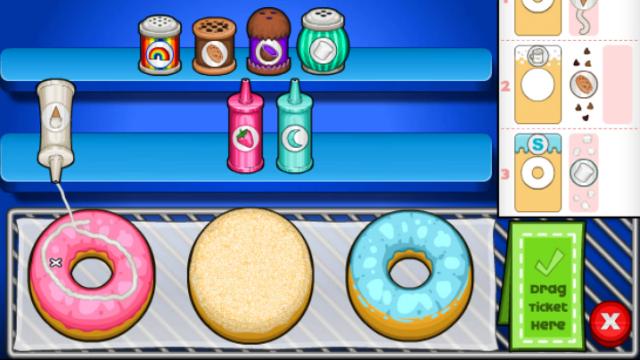 Do you know what else people love? Donuts. This cooking game gets you up and running with your own quick service donut shop franchise from Papa Louie. You'll bake sweet donut treats for your hungry customers and handle their money. It's loads of fun for donut lovers and as addictive as the sweet rings themselves. If you like this game, there are other Papa Louie games to play too like Papa's Cupcakeria, Papa's Burgeria, Papa's Sushiria, and Papa's Taco Mia, to name a few.
3. Diner City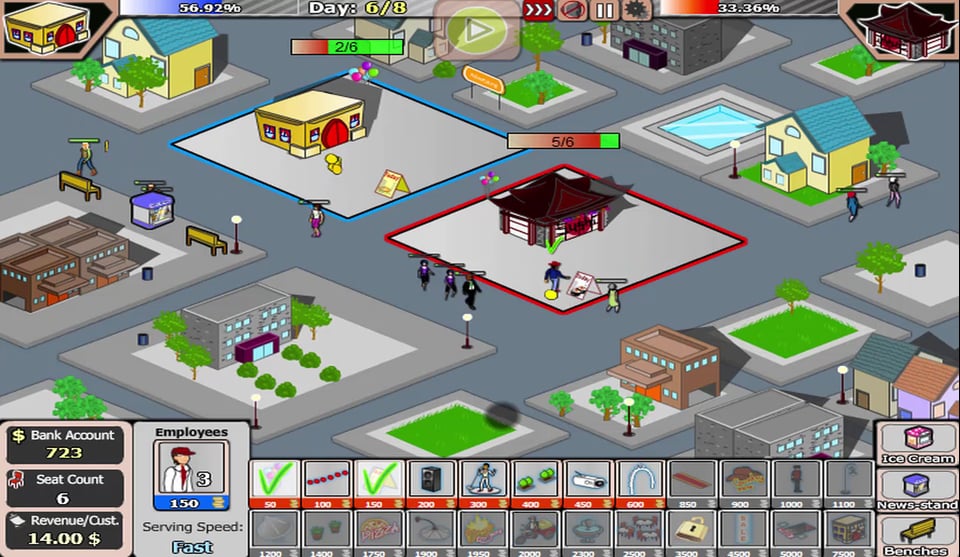 Created by Flonga, this fun restaurant game requires extreme strategy to get the job done. You can choose to open a sushi bar or a burger restaurant and earn upgrades with new appliances so you make your money goals more quickly. The goal is to beat out your competition with your own restaurant business and have fun doing it.
4. Pizza Real Life Cooking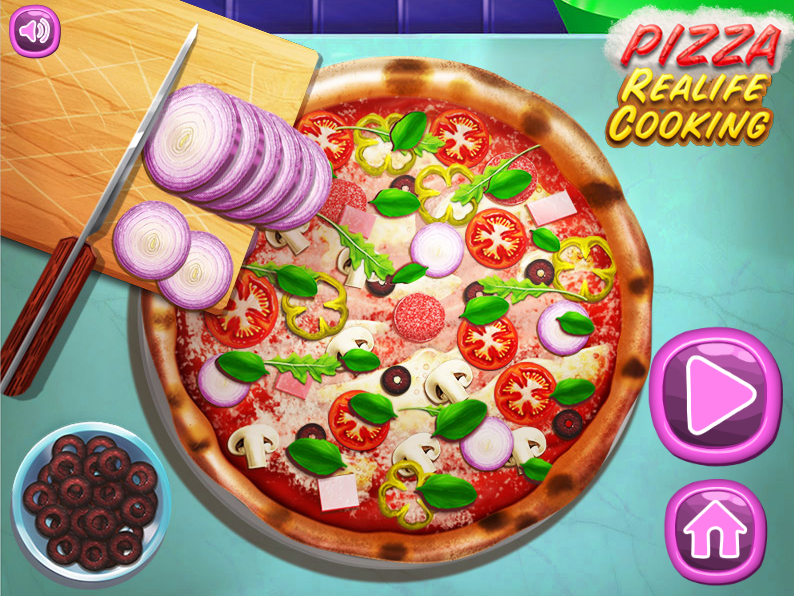 This pizza cooking game is more focused on the cooking of the pizza rather than the restaurant management side. You can make your own pizza just the way you want it. Slice up your topping from prosciutto and pepperoni to olives and mushrooms. Then the fun really begins when you get to top it in any design you wish. After coal-firing, you can add cheese and fresh herbs to add the final touch to your perfect pie. Warning: may cause you to become hungry and desire pizza.
5. Youda Sushi Chef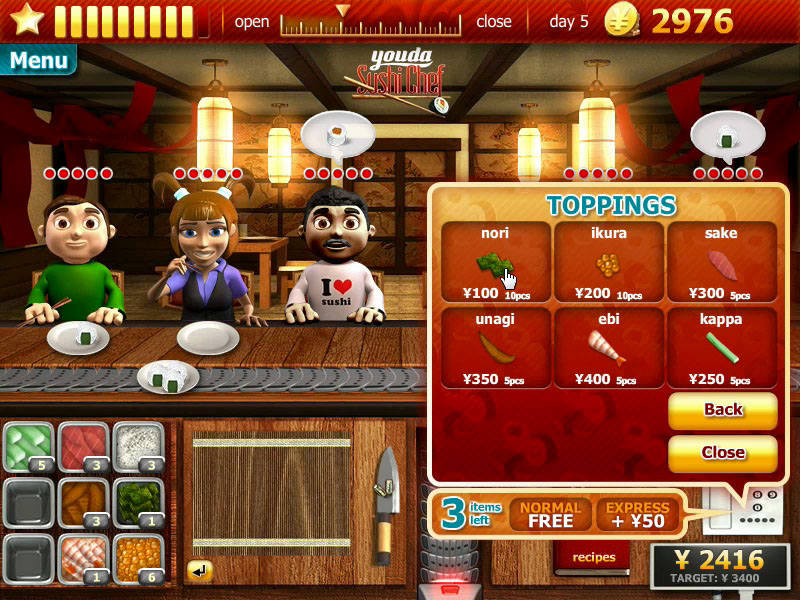 Think you have what it takes to become a sushi chef? YoudaGames lets you give the art of sushi making a try in this fun game. You simply make sushi and serve your customers, making sure that they're happy. In order to do well though, you've got to be fast and handle multi-tasking though. Can you become a sushi master?
6. Goodgame Cafe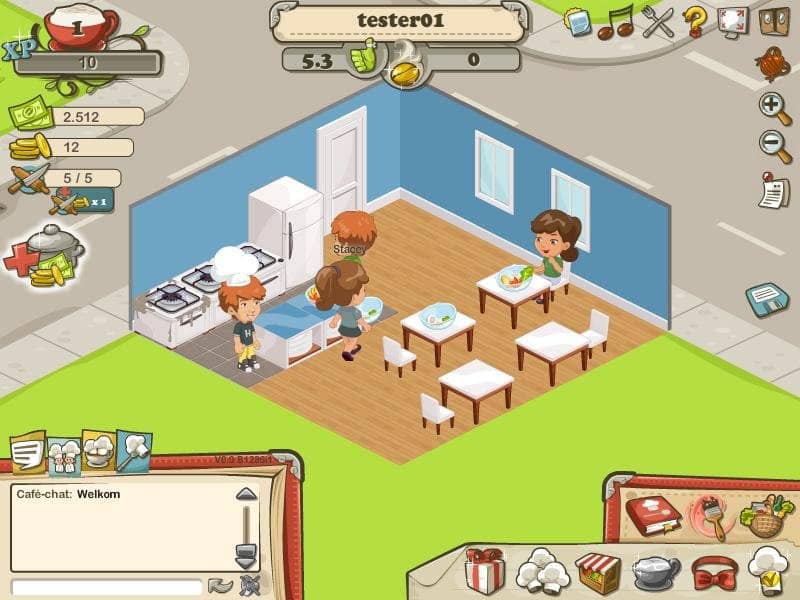 Now you can own a real café, in the virtual world that is! This addictive restaurant game allows you to open your own café and dazzle your customers with your cooking and baking prowess. You get to choose what's on the menu, shop for ingredients to make your foods, and even grow your business. The easy tutorials help you get the hang of it so that you can totally rock the restaurant industry.
7. Sizzlefist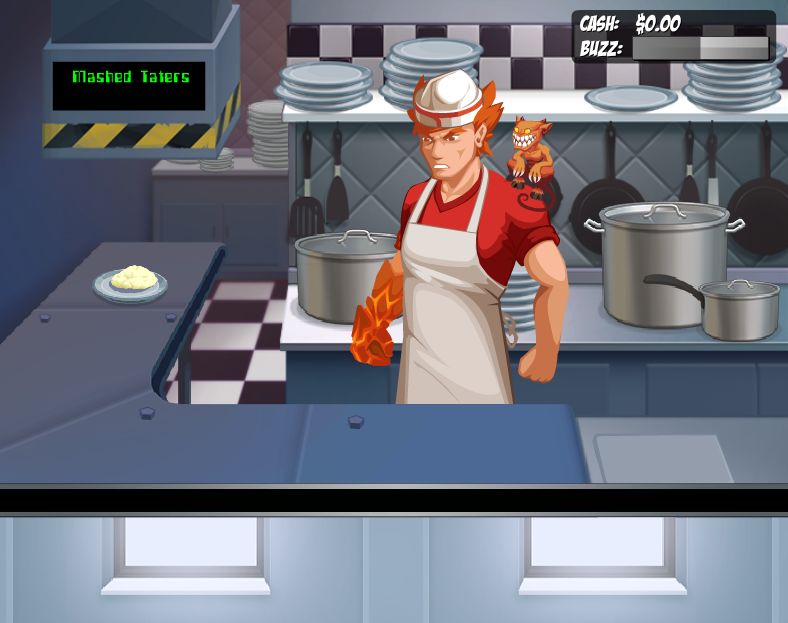 Be the chef you've always wanted to be. You'll be busy cooking up a storm for your customers, but beware! Your fist needs to be hot enough to get the food sizzling. A health inspector comes around to visit too, so make sure you've got your restaurant running right or he'll shut you down.
8. Love Burger
Of all the cooking and restaurant games we've seen, this one is certainly the most unusual. It begins with Keith who starts his shift for the Love Burger restaurant. When Baboo and Babee come in and order something weird for dinner, it sets the stage for an array of eclectic customers that leave Keith (and you!) scrambling to make them happy. When the customers are anything but thrilled, they start destroying the restaurant. We can't have that. Help Keith keep his job and keep the weirdos happy with their orders.
10. Toastellia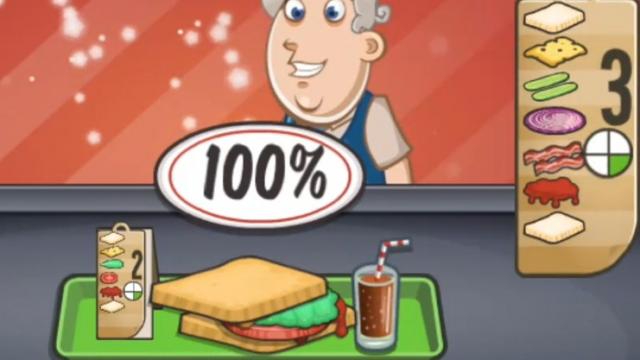 Not long ago, toast was seen as a rather pedestrian option. Then avocado toast came to the world and everyone thought it was the greatest thing since sliced bread. Now with Toastellia, you'll be able to feed into everyone love for toasties by making toasted sandwiches for your customers. You have to follow the orders exactly to earn 3 stars with every level. You can unlock new ingredients and earn stars to buy decorations for your place to make it all the more toasty.
11. Penguin Diner 2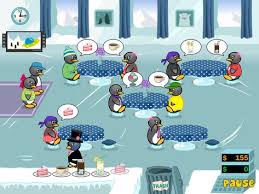 Perhaps we spoke too soon about strange cooking games. This one involving penguins as your customers is about as strange as it gets. You're in charge of seating your penguin guests, taking their orders, serving their food and doing the bills. Get their requests right and quickly or else these polar birds will become quite impatient and take it out on you!
12. Holiday Café
This restaurant game lets you take charge of managing this adorable diner while your boss goes off on his dream vacation. You'll be in charge of a team, serve customers, and make sure to keep the café clean all the time to reach your daily goal. A job well done means more money earned, perhaps to take a vacation of your very own someday!
Ready to cook up some fun? These games and many more can be found right here!