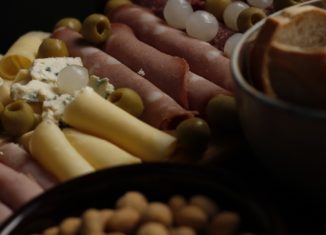 If you are a foodie through and through, then a perfect charcuterie board is the best adventure for you. It can have multiple types of meat, pickles, jams, fruity salad, and much more. It depends on how you want to make a legitimate charcuterie board and serve others.
Thus, read below easy and doable tips to make the finest charcuterie board.
Know the different meats with which you will present the board.
This mouth-watering board or platter is well-known for introducing and serving different meats to your guests. So, you can choose an assortment of meat on this board. It's your choice. It can be mild, spicy, savory, or roasted well.
Or else, you can have soft meat like fishes or prawns.
Know which type of cheese you want to perfectly match with the meat.
Meat and cheese are two main items in the finest charcuterie board you learn to make from this blog. So, you can bring on a perfect combination of meat and cheese. For this, you need to understand the different types of cheese available to you or in the market.
You can have a slice of strong and spicy meat with mild and chewy cheese. You can have average or lemon chicken or any other sour meat with fruity cheese. In the end, it's up to the chef (you or the one making the board) to decide how to set the combination for the guests.
Add a seasonal or exotic fruit.
Even if the meat is the charcuterie board's central element, you can still add a fruit for variety. You can always add a sweet and sugary fruit element in the finest charcuterie board to find the perfect balance.
That's even more plausible when you are adding too spicy chicken or any other meat item. Plus, the cheese item is also not that extraordinary, then you can take the help of the seasonal fruit. It can still hold the attention and please the taste buds of the guests or charcuterie board tasters.
Moreover, if you add exotic fruits available locally at your place or region, it would increase the value of the board. Your guests will savor that fruit, especially if it is exotic; hard to find on a typical day.
You can also choose the shape, size, and other condiments with seasonal and exotic fruit. This will make the fruit even more colorful, attractive, and unique. To make it fancier, you can even roast or grill the fruit.
A perfect charcuterie board would have no limit on how you use a fruit on the plate. It depends entirely on your comfort, knowledge, experience, and creativity.
Settle the board with jams and preserves.
Apart from a seasonal fruit, you also have an option to garnish the plate with sweet, fruity, and savory jams. You can have two or more jam flavors on a single board. These jams' primary use is to balance out the sour, salty, or spicy taste of chicken and cheese.
Some chefs spread the jams across the board to make it look fancy and decorative. This is because of the sweet aroma of the jam and its color.
For example, you can use mango, apricot, grape, or even raspberry jam. But the best would be the homemade jam. That's because you can connect with this style of the finest charcuterie board at a deeper level.
But there is no strict law or rule to that. Choose any type of jam. This should be the best with the type of cheese and meat you are preparing for this board.
Choose something briny.
The charcuterie board is not only about something spicy, sour, fruity, or aromatic. You need to add something briny as well. For such a taste, you can add pickles, olives, jalapenos, or even pepperoncinis.
These briny items are best paired with bold meat items that can be sopressata or salami. It adds that tang you need to feel that the board is finger-licking-good.
Be ready with other spreads.
Spreads like hummus, mustard, tapenade, or white bean dip are the best in this charcuterie board. That's when you are also using sliced pieces of baguette. It can be when you want the guests to choose meat, cheese, and spreads between the sliced baguette from the board.
In that case, spreads work like a magic ingredient to balance out the cuisine's entire taste.