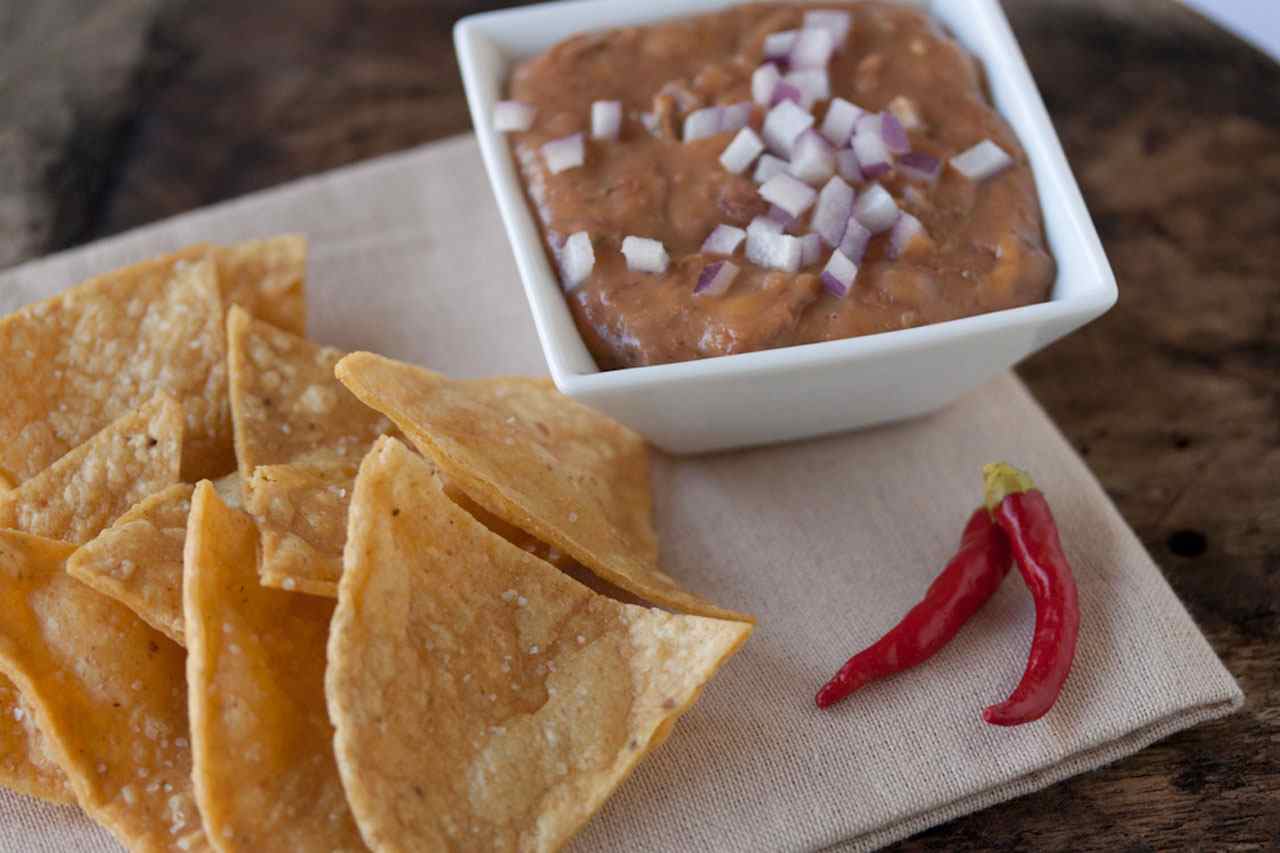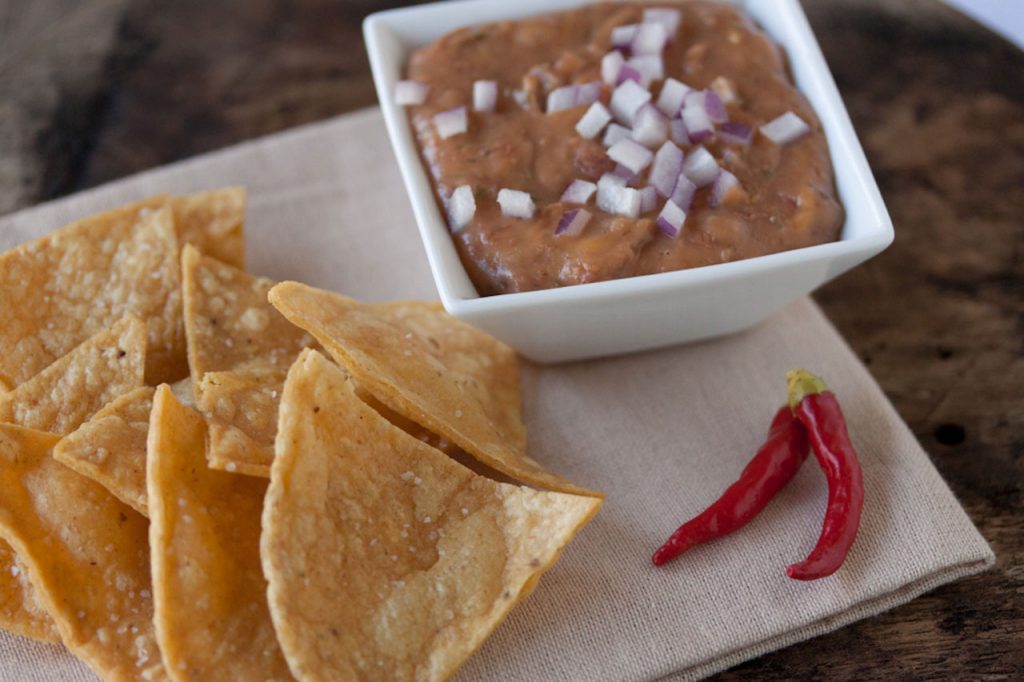 Recipe for Simple Refried Bean Salad
2017-02-07 11:58:01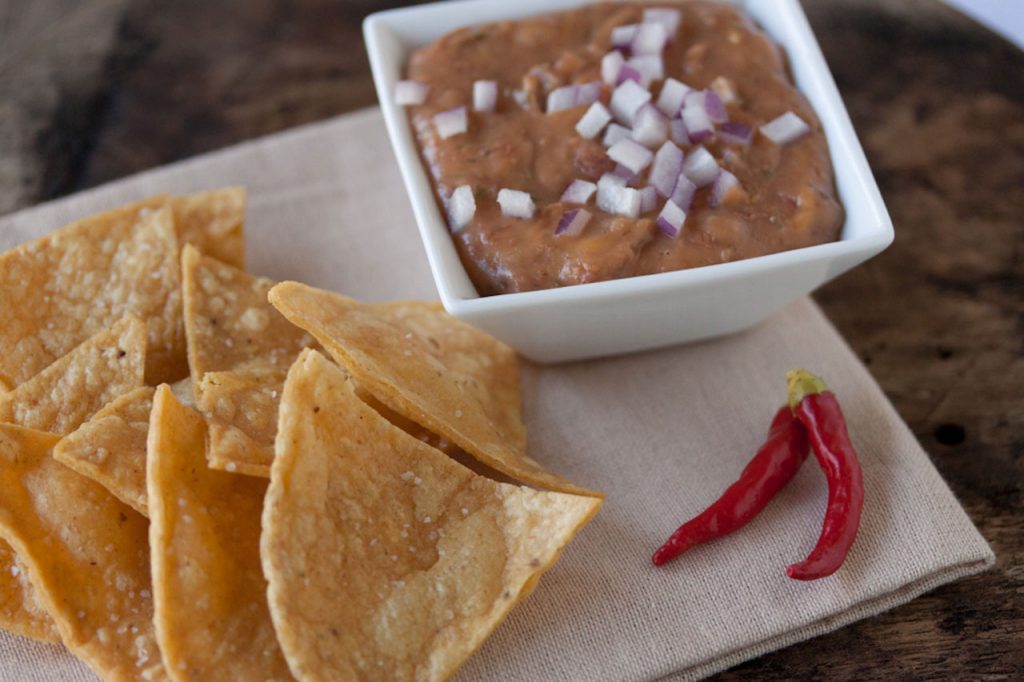 Ingredients
1 Tablespoon vegetable oil

1 small diced onion

1 can diced green chilies 4 ounces

1 teaspoon mild ground chili powder

¼ teaspoon ground coriander

1 teaspoon ground cumin

1/4 teaspoon hot pepper sauce

3/4 cups refried beans

1/2 cup shredded cheddar cheese firmly packed

Tortilla chips
Add ingredients to shopping list
If you don't have Buy Me a Pie! app installed you'll see the list with ingredients right after downloading it
Instructions
1.Using a large skillet or frying pan begin heating the oil and then add the diced onion and cook until onion is transparent in appearance. This takes approximately 5 minutes to saute.
2.To the skillet add the 4 ounces of green chilies, the mild ground chili powder, coriander, and cumin. Stir for approximately 2 to 3 minutes.
3. Add to this mixture the hot pepper sauce and the refried beans. Stir until well blended and hot.
4. After allowing this mixture to cool, you will then add the shredded cheese. Cover the dish and allow the dish to chill in the refrigerator until you are ready to serve. Using a large spoon, place the refried bean salad onto a bowl for dipping or use a spoon to lather the tortilla chips with the salad you just made.
Print
Food you should try https://foodyoushouldtry.com/
Check our list of
25 mexican dishes you have to try
!