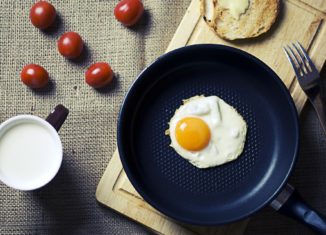 If you are after an upgrade to your existing cookware set of pans or you are after a new one, here's a comprehensive guide for the type of cooking pans to complete your kitchen task and find the one that is perfect for you. Having the right cooking pans is essential in the day to day operations in the kitchen. The choices are plenty, and finding the right one will depend on your cooking. Here's a review of the different types of cooking pans for your kitchen. 
Frying Pans 
Frying pans are characterized by a long handle and wide, sloped edges. The sloped edges prevent steam from forming in the pan. They are the most common pans and are the powerhouse of the kitchen. They are ideal for sautéing vegetables, building pasta sauces, frying, searing. You can cook almost anything in a frying pan through high heat hot and other stove cooking methods.
Sauté Pans
Saute pans are almost similar to the frying pan, but their sides are straight, with a wide bottom surface, and always comes with a lid. The straight sides prevent evaporation hence prevents splatter, which also exposes all sides to heat. It's tall sides make it perfect for making tomato sauce, browning sausage, and grounding beef. Saute pans are great for sauteing, stir-frying, and poaching eggs. The wide bottom area maximizes conduction, making it suitable for frying large quantities of greens.
 Wok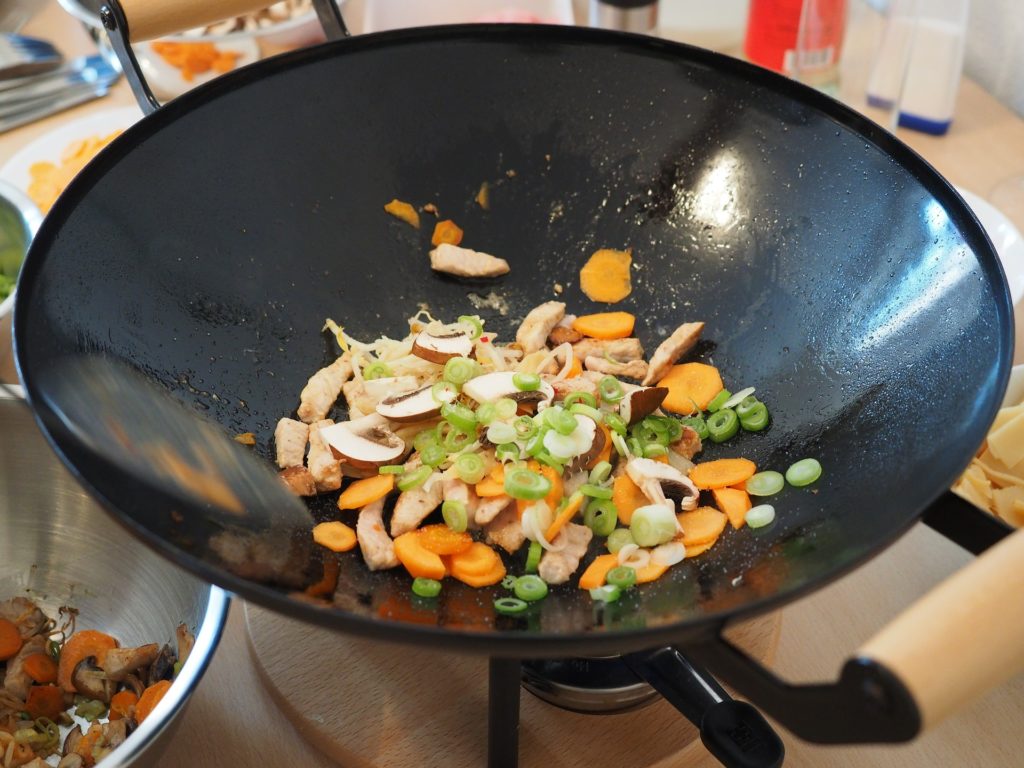 They can be flat or usually round-bottomed and suitable for Asian cuisines. Woks heat food more quickly than other pans due to their round bottoms and require less oil when cooking. They are ideal for stir up operations due to the high heat concentration. The profoundly curved sites provide excellent food movement and are suitable for steaming dumplings and deep-frying. However, a wok proves harder to steady on an induction stove due to its rounded base.
Cast Iron Skillet
They are similar to frying pans, and the only difference is the material they are made of, and they tend to have taller edges. They are pretty heavy since they are made of iron. Before getting yourself one, make sure it is pre-seasoned, or else the food will stick to it. Always check on non-stick pansas they are still preferred in the kitchen as they ease cleaning. Skillet being a heavy-duty pan, can be used on the stovetop or camping directly on the fire. Cast iron heats evenly, ensuring food has low chances of getting scorched. It is ideal for searing, frying, and even baking.
Saucepans
Saucepans are rounded bottom with tall and straight sides. This feature makes them a versatile cookware choice-making great soups and sauces. The pans work efficiently with or without the lids to control evaporation; hence saucepans should never miss in your kitchen. The tall sides allow a more considerable amount of food to fit inside, and heating is even. A saucepan can reheat leftovers; prepare grains, boiling eggs, and noodles. It can also stew and simmer relatively well.
Roasting pans
Talk of the thanksgiving turkey, speak of a roasting pan. It is a large, rectangular dish that is oven safe and can cook a variety of meals, including large cuts of meat or roasting vegetables. The pan is durable and sturdy for almost all the roasting you'll have to make in your kitchen. It comes with a rack, either flat or V-shaped, that raises the meat allowing fat to drip for easy basting. Its handles allow for easy oven loading and transportation. With its rack out, the pan can be used to cook lasagna or bake a casserole.
Egg Poacher
It is a small frying pan with a non-stick coating. The pans are small enough to fry a single egg but large enough not to disappoint your egg-inspired dishes for breakfast. Individual cups provide a consistent shape for poached eggs, while models have up to 15 cups for efficiency. Egg removal with a spatula has never been made easier than in an egg poacher. Once the cooking is done, the insert can be removed, and you can use the pan for other cooking needs.
Conclusion
A cooking pan comparison of the cooking pans, as mentioned above, should help you in your selection. It would be best to build your cooking pan's choice by first going after the basics then adding specialties as desired. The cooking pans should be efficient and cost-effective to suit your best. Depending on your cooking needs, whether it is sautéed vegetables, create an excellent soup, or even roast the main entrée, the above pans will get the job done. Choose one that suitably fits your cooking needs and enjoy your cooking.