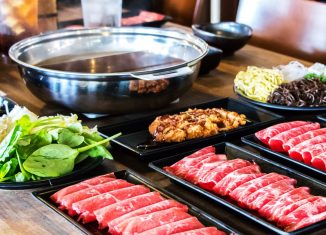 Shabu-shabu is a Japanese nabemono hotpot dish of thinly sliced meat and vegetables boiled in water. The term is onomatopoeic, derived from the sound emitted when the ingredients are stirred in the cooking pot and served with dipping sauces. The food is cooked piece by piece by the diner at the table. Shabu-shabu is considered to be more savory and less sweet than sukiyaki.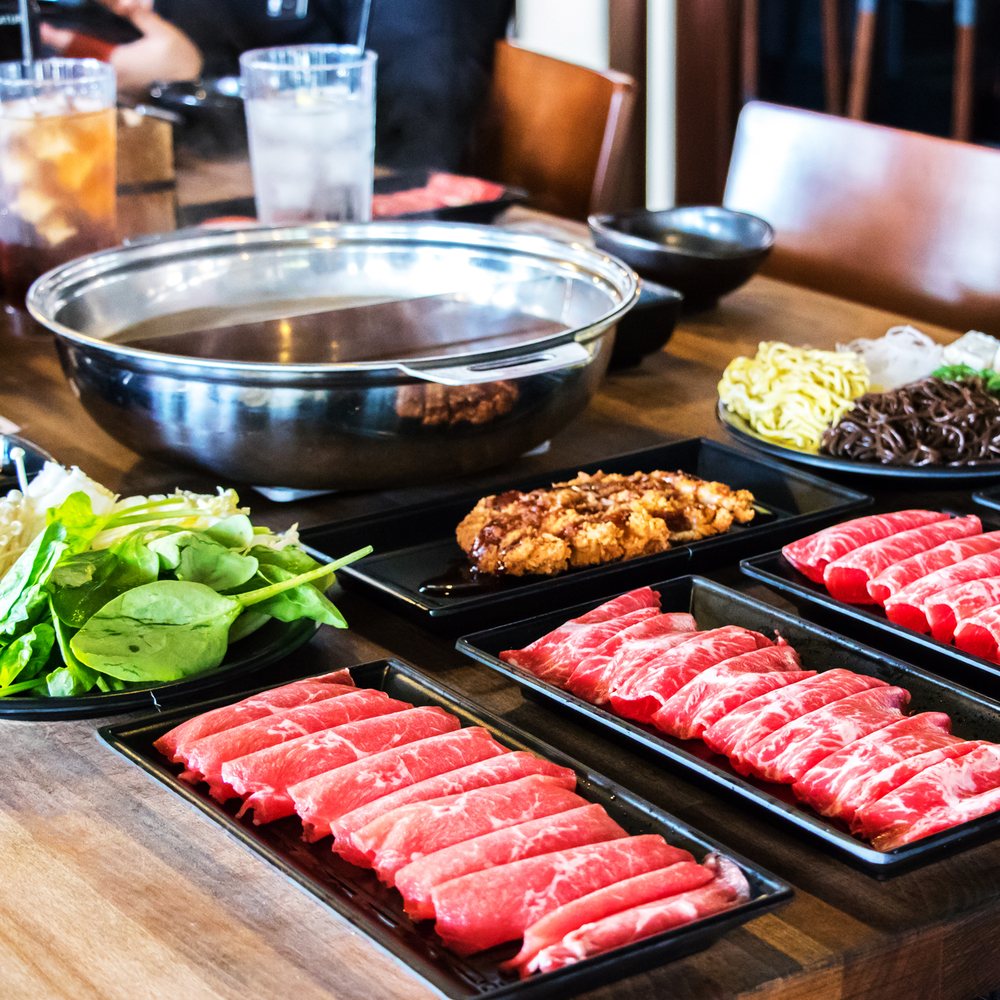 The dish was originally made with thinly sliced beef but some versions use pork, crab, chicken, lamb, duck, or lobster. Most often, ribeye steak is used, but less tender cuts, such as top sirloin, are also common. A more expensive meat, such as wagyū, may also be used. It is usually served with tofu and vegetables, including Chinese cabbage, chrysanthemum leaves, nori (edible seaweed), onions, carrots, shiitake mushrooms and enokitake mushrooms. In some places, udon, mochi or harusame noodles may also be served.
The dish is prepared by submerging a thin slice of meat or a piece of vegetable in a pot of boiling water or dashi (broth) made with konbu (kelp) and stirring it. Cooked meat and vegetables are usually dipped in ponzu or goma (sesame seed) sauce before eating, and served with a bowl of steamed white rice. Once the meat and vegetables have been eaten, leftover broth from the pot is customarily combined with the remaining rice, and the resulting soup is usually eaten last.