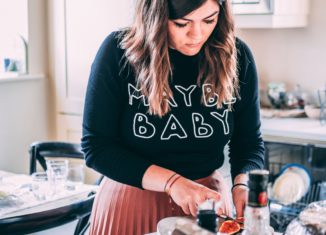 Wall ovens are among the best solutions for homeowners to bake, roast, nuke, and warm a wide range of foods. Whether you prefer a single or a double wall oven, a gas fueled or an electric one, you need to know how to choose the appliance that's best for you. The following tips from Which Cooker will hopefully help you gain a better understanding of what to look for in a wall oven.
More often than not, wall ovens are designed to be paired with counter-set cooktops. This configuration allows for using the kitchen space to the full, as these appliances can be placed in the most suitable spots. In smaller kitchens, being able to play around with the location of these appliances results in a contemporary look that's not only pleasing to the eye, but also highly functional. When positioned at eye or waist level, wall ovens allow you to keep an eye on whatever you're cooking inside and easily take your food out of the oven when it's done.
You can find wall ovens in a wide range of sizes. Standard widths are 24, 27, 30, and 36 inches. Available either as single or double units, these ovens come in black, white, bisque, and stainless steel finishes. They feature a broiler and they are fueled by either gas or electricity. When it comes to double unit ovens, they can be placed side by side or stacked. They are very useful for the simultaneous preparation of foods that require different cooking temperatures.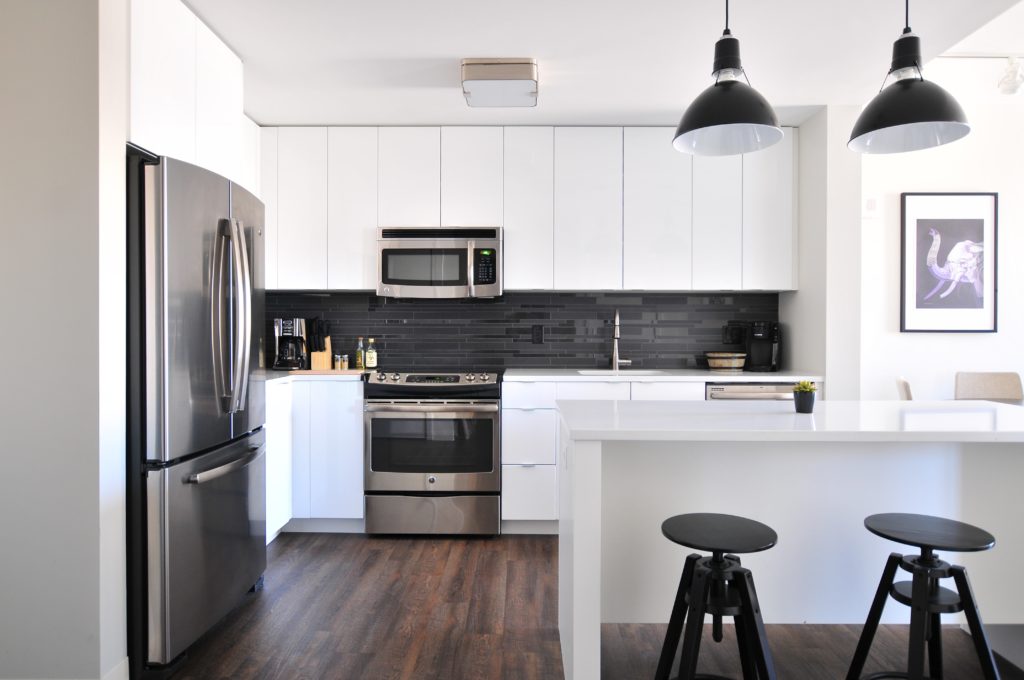 Gas ovens are energy-efficient and they keep foods moist. They require outside ventilation. However, they are less popular than electric ovens, as they aren't as accurate in setting and maintaining a specific temperature, a feature which is essential when baking. The electric oven category may count a wide range of options, with features that suit all budget ranges.
Traditional wall ovens may feature convention systems with fans. Such systems help circulating heat, and therefore cut cooking time by up to 25 percent. Some higher-end wall ovens may include microwave and steam heat functions. Midrange units may come with a separate microwave apart from the regular oven.
The cutout depths and widths depend on each oven model. This means that you should carefully measure your available space before buying your oven. Also, check out all ovens in your budget, and compare their features and their interior sizes. Different brands and different sizes and features. Here's a brief overview of your available options for different budget ranges:
Standard wall ovens may cost between $750 and $1,250, and they are single unit appliances. They are available in the following widths: 24, 27, or 30 inches. Their interior capacities range from 3.1 to 5 cubic feet. Even though the least expensive models may require manual cleaning, most of them are self-cleaning. If this is your available budget, you'll be able to find units with electric controls, delay-bake function, safety locks, and automatic shutoff. When shopping around, try to find models featuring steam cleaning, roasting systems, and dual-radiant baking.
Midrange wall ovens will set you back between $1,250 and $2,500. They come with all features mentioned above, but are also available as double units and oven and microwave sets. Many of them have in-built convection systems, turntable, adjustable racks, and sensors that provide accurate cooking times.
Top-of-the-line wall ovens may cost between $2,500 and $8,000. They feature larger interiors, with more racks. These racks are heavier and temperature controlling systems are more accurate. Some of these models may provide microwaving, dehydrating, slow cooking, pizza baking, food warming, and dough proofing. High-end brands offer professional style 36 inch wide gas and electric single wall ovens with convection systems.